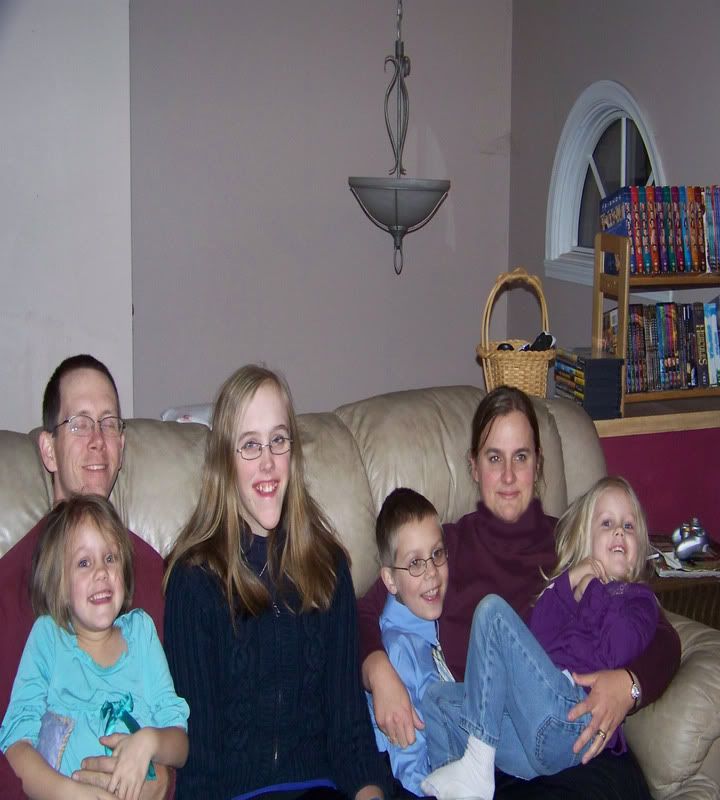 I am the wife of my high school sweetheart.  We met in high school marching band – he played saxophone and I was in the color guard.  We have been together ever since.  (Our oldest daughter is now a member of the same marching band with the same director!)  I am also a work at home mom of 4 wonderful children – 3 girls and a boy.  I affectionately refer to them as "the musical one", "Lego boy", "the bookworm", and "the little one".
By profession, I am a licensed and registered dietitian, in the process of setting up an internet practice.  I am passionate about organic foods and foods prepared in traditional ways. I cook…a lot!  I make nearly everything from scratch,  because I have the luxury of having the time to do so.  My dream is to someday be able to grow all our family's foods. A small farm with a huge garden and a few chickens sounds like heaven to me!
All 6 of us are avid geocachers and letterboxes, preferring to spend nice days hiking through area parks with our GPS in hand.  I adore the craftiness of letterboxing while my better half loves the high-tech aspect of geocaching.  So we compromise and do both.  We have discovered so many wonderful places because of these hobbies!  In addition, it is a wonderful day to get exercise in, without it seeming like too much work.
In my free time, I love to do all sorts of crafts. My interests include scrapbooking, crochet, plastic canvas, and stamp carving.  I love to give handmade gifts.
So now you know a little bit about me.  A Heart Full of Love is part journal, part scrapbook, and part cookbook.  Above all, it is a labor of love.