Disclosure:  I received a Broadway Basketeers Chocolate Photo Gift Box to facilitate this review.  All opinions stated are my own.

Can't think of what to get dad this Father's Day?  I have always found you can't go wrong with chocolate!  So I was thrilled to learn about Chocolate.org.  Chocolate.org believes that the best chocolates don't come from factories, but from small chocolate shops that are dedicated to making high quality candies and treats.  Chocolate.org is truly a chocolate lover's dream come true- with a huge selection from over 250 chocolate shops.
Chocolate.org makes it easy to find a gift for that special someone.  Their products are sorted by both occasion and price which helps you narrow things down.  I spent awhile browsing their selection to find the perfect Father's Day gift and was very impressed with the huge selection.  They truly have something for all tastes and price ranges.  Ultimately, I settled on the Chocolate Photo Gift Box from Broadway Basketeers.  This keepsake box contains slots for 5 photos on the lid and comes packed with an assortment of chocolate treats.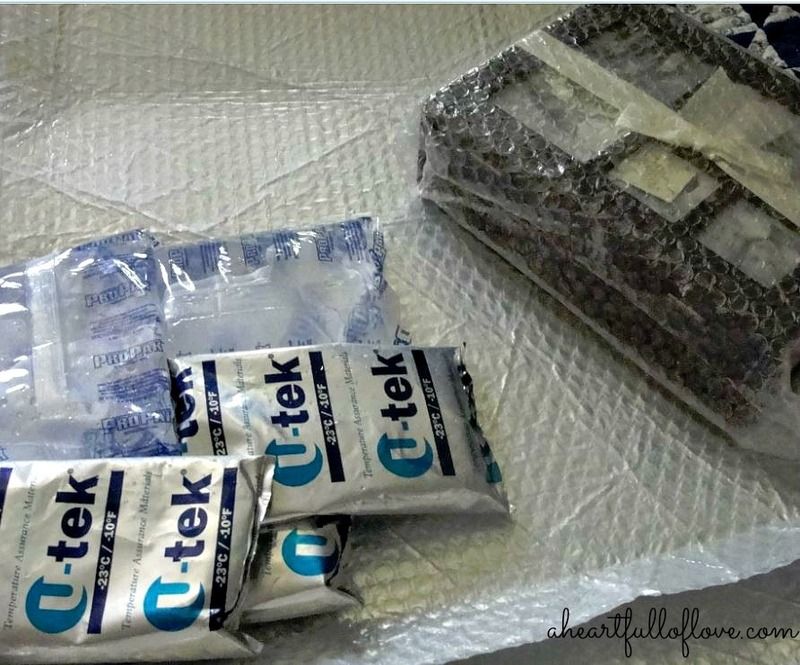 It didn't take very long for my order to ship and arrive.  The thing that impressed me the most though was how well my order was packed.   Given the 80 and 90 degree temperatures we've been having lately, I was concerned that the chocolate might have arrived melted.  I needn't have worried.  Broadway Basketeers took care to make sure that it was protected from the heat.  Inside the box was insulated and there were ice packs to help keep the chocolate from melting.  The box itself was packaged in bubble wrap to protect it from any moisture from the ice packs.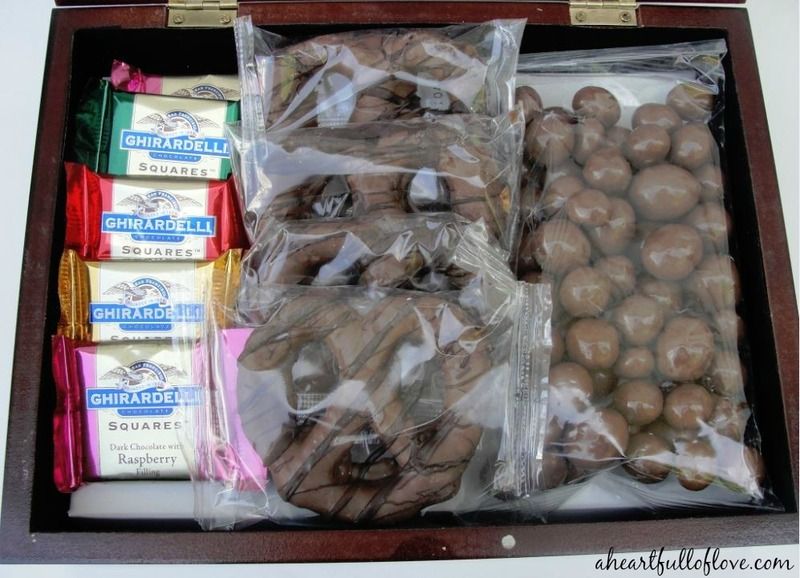 I know my husband is going to enjoy the assortment of chocolates that came inside the box.  The Broadway Basketeers Chocolate Photo Gift Box comes with an assortment of Ghiradelli Chocolate Squares, Chocolate Covered Pretzels, and Chocolate Covered Peanuts.  Just perfect for snacking when my husband gets the munchies in the afternoon at work.

The box itself is made of Mahogany and is well-constructed.  I was definitely impressed with the quality.  Sometimes you get a gift basket and the container itself is just meant to be decorative – not really functional.  That isn't the case with this photo gift box.   Long after the yummy chocolate is gone, my husband will still have a nice keepsake with pictures of the kids to keep on his desk at work.  He can use it to store pens and misc office supplies.
All in all I was very impressed with the quality product and excellent service I received from both Chocolate.org and Broadway Basketeers.   I know I am definitely going to keep them in mind for gift giving occasions all year long – from birthdays and anniversaries, to the major holidays.
So tell me…  What are you getting your favorite dad for Father's Day this year?  What gift from Chocolate.org would he like the most?