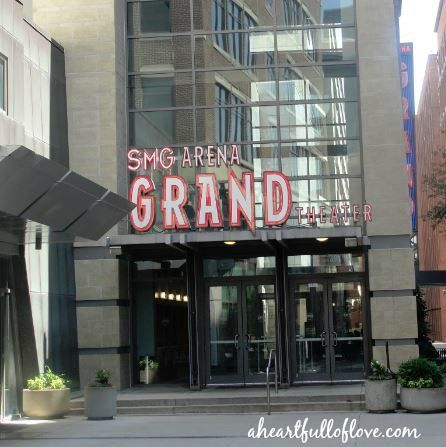 A few weeks ago, we had the pleasure of visiting the Studio Movie Grill  in Columbus, Ohio to see How To Train Your Dragon 2.  (Disclosure:  Our family received complimentary passes to facilitate this review.)  Studio Movie Grill isn't your standard movie theater.  It's a full service restaurant as well.  The best part?  The waiters come right to your seat in the theater to take your order and bring you your food.
I wasn't quite sure how that would work since it is stadium style seating.  I had visions of food magically appearing on the tray in front of you like it does in the Great Hall in Harry Potter 🙂  That's not quite how it works, but the waiters are barely noticeable and don't disrupt anyone's movie viewing, even if you want to order something in the middle of the movie.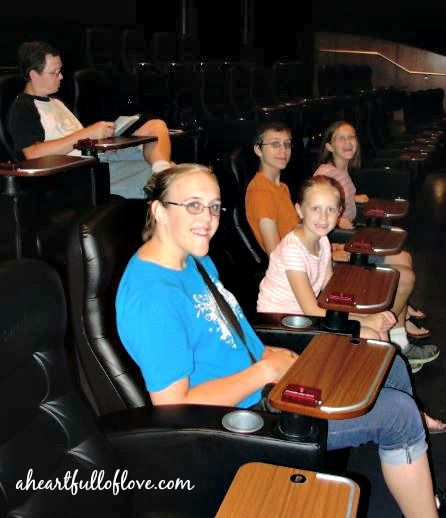 One thing I love about Studio Movie Grill is that your seats are reserved.  When you purchase your tickets, you are shown a seating chart and asked to pick your seats.  We sat in the balcony and had a great view.
After you get your tickets,  you will be asked to wait in the lobby until the theater is ready.  They have a bar in the lobby area, if you want anything to drink while you are waiting.  They come over and tell you personally that your theater is ready, instead of announcing it over a loudspeaker.  I just love that personal touch!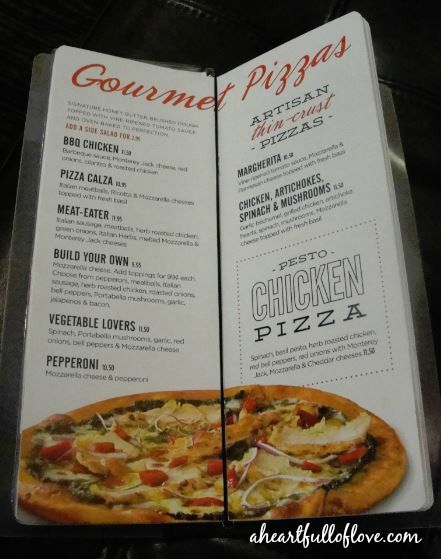 After we were seated, we decided to order some food.  We had been given a menu when we got our tickets and were surprised at the great selection.  However, we already had lunch before we got there, so we settled for popcorn and drinks.  I almost wish we hadn't eaten beforehand though because Studio Movie Grill has a full menu of gourmet food from appetizers and entrees to desserts.   They even have selections just for the kids.  You can check out the full Studio Movie Grill menu here.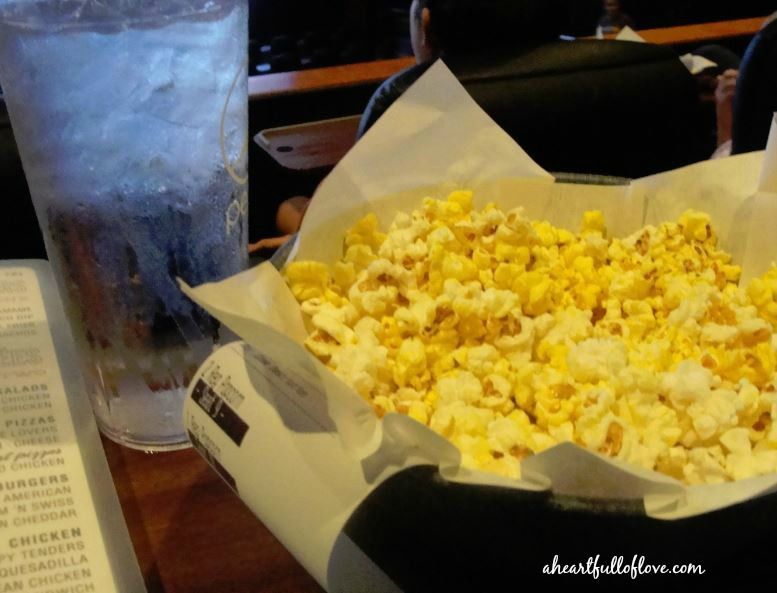 Our waiter arrived quickly to take our order and we had our snacks about 5 minutes after that.  The popcorn comes in baskets instead of standard paper buckets and the drinks come in real glasses instead of disposable.  It definitely has a classier feel than your standard movie theater.
We really enjoyed our afternoon at the Studio Movie Grill and will definitely visit again the next time we are back up in Columbus.
Is there a Studio Movie Grill location near you?  Studio Movie Grill has theaters in OH, IN, GA, TX, AZ, NC, and IL.  Be sure to check their locations to see if there is one near you.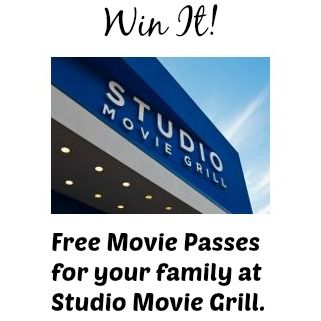 Now for a fun giveaway.   One lucky winner will receive Studio Movie Grill Passes for the winner and their immediate family so they can enjoy a movie.  (Passes are good for admission to one film and must be used by 12/31/14. )  Submit your entries through the Rafflecopter form.  Before entering,  please make sure that there is a Studio Movie Grill location near you.
Disclosure:  I received complimentary passes for my family to see a movie at Studio Movie Grill.  No other compensation was received and all opinions stated are my own.