I love celebrating all holidays and decorating my house for the occasion.  St. Patrick's Day is no exception.  This year, I got a lot of inspiration from crafts I pinned to my St. Patrick's Day Pinterest Board. I thought I would share a bit of our celebration this year – our special meal and some of the crafts I made.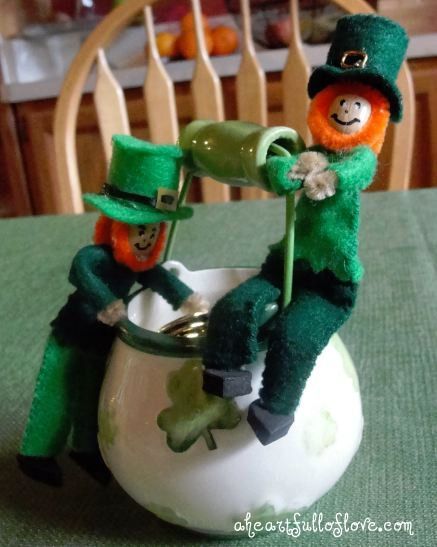 These cute little guys are made from felt and pipe cleaners. I found the instructions to make them over at So Many Tables. I want to make more next year and scatter them around the house.
This Shamrock Wind Spinner is made from plastic canvas and is a pattern I designed myself.
As for the meals, I started with a special lunch. I made shamrock shaped pizzas for the kids and shamrock chicken salad sandwiches for the adults. A post showing how to make Shamrock Tea Sandwiches over at Will Cook for Smiles was my inspiration.
For dinner we had Cabbage Roll Casserole, Shamrock Potatoes, Asparagus, Green Fruit Salad, and Leprechaun Juice.  The inspiration for my green fruit salad was a post over at Real Mom Kitchen.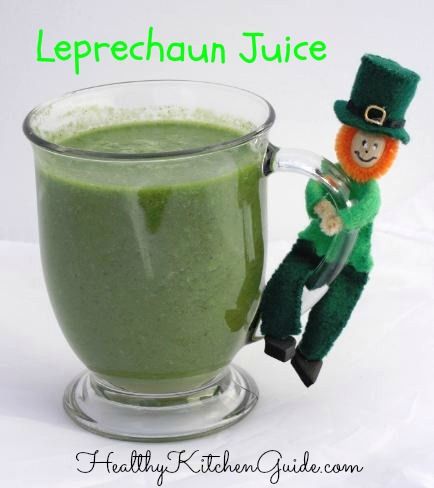 We finished the evening by watching Darby O'Gill and the Little People, a great Disney movie from the 50's. It was a fun day for all of us! So how did you celebrate St. Patrick's Day?