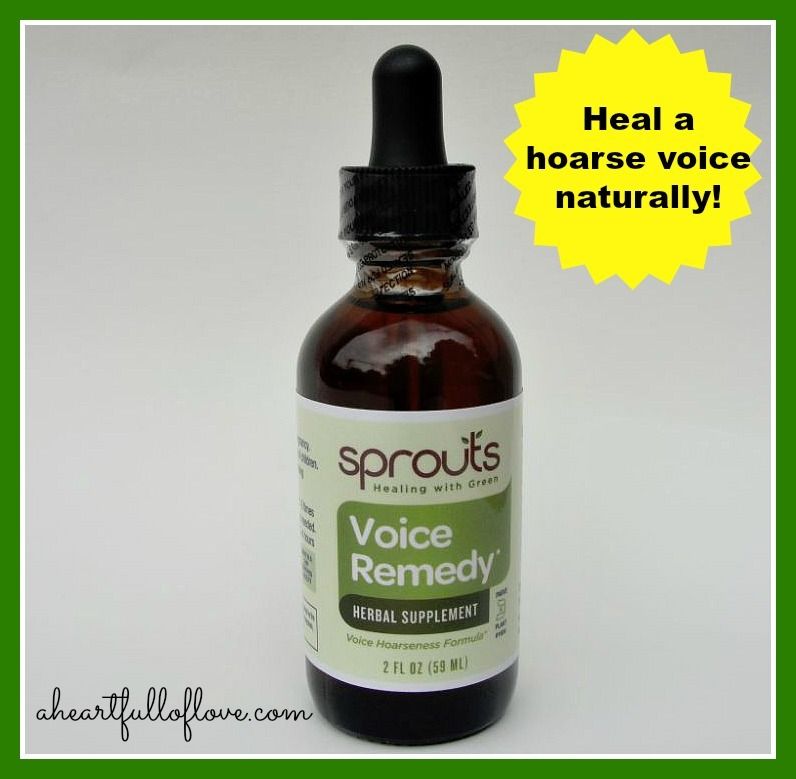 A few years ago, I had to take a speech class. I had the speech writing part down, but I was beyond nervous about having to talk in front of all my classmates. I spent the days leading up to my presentation giving that speech over and over again in front of a mirror. Over that 3 day period, I must have given that 10 minute speech fifty times! By the day of the speech, my voice was so hoarse from overuse, I was worried that I wasn't going to be able to talk at all. Somehow, I made it through my speech and spent the next few days resting my voice to give it a chance to get back to normal.
I recently became aware of a product that would have greatly helped to soothe the hoarseness I experienced. Sprouts Voice Remedy is a herbal supplement that helps soothe and heal your voice when it becomes hoarse from overuse or illness. It can also help with congestion and inflammation.  It would be just perfect for singers, teachers, telemarketers,  help desk professionals, or any people who have to speak or give presentations frequently as part of their jobs.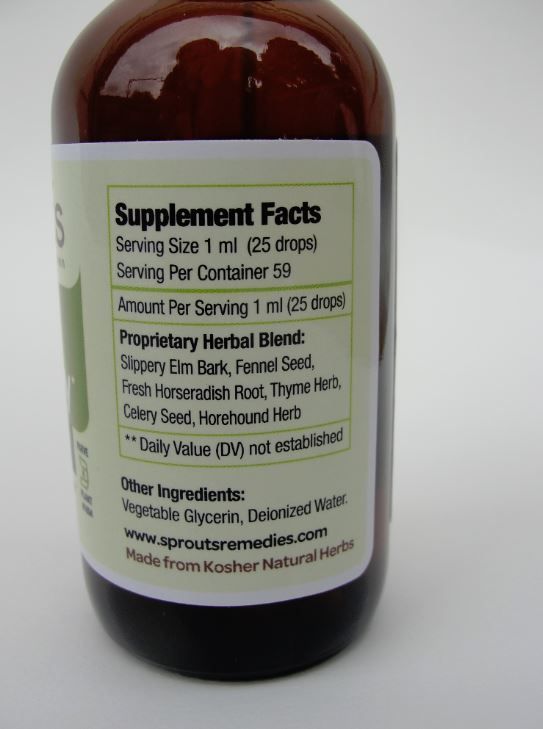 What I love about Sprouts Voice Remedy is that it is all natural. The ingredients are all things that I recognize! Sprouts Voice Remedy contains a proprietary herbal blend of
Slippery Elm Bark
Fennel Seed
Fresh Horseradish Root
Thyme
Celery Seed
Horehound Herb
These are all things you could grow in your garden.  The older I get, the more I am trying to cut chemicals, additives, and preservatives out of my family's diet.  I have started to extend that to medicines and supplements as well, going with natural remedies if I can.  So I really appreciate that Sprouts Voice Remedy is derived from herbs.
Sprouts Voice Remedy is made from only the highest quality herbs.  This product is both Kosher and GMP certified.  In case you are like me and don't know what GMP certified means…  GMP stands for Good Manufacturing Practices and means that the product has undergone rigid tests that evaluate the quality and sanitation of the manufacturing of supplements.   So you can be sure that this is a quality product.
Directions for use:
Take 1 ml with food 1-2 times per day or as needed.  For best results, take Sprouts Voice Remedy 3-4 hours before performing or giving a presentation to allow the supplement time to soothe your voice.
Sprouts Voice Remedy has a woodsy sort of scent to it, which isn't surprising given the ingredients.  It is a little bit thicker than a normal liquid, which helps it to coat your throat.   I was expecting it to taste awful, but to be truthful, it wasn't that bad.  If you have to use your voice regularly as part of your job, it would definitely be worthwhile to keep a bottle on hand.
For more about Sprouts Voice Remedy, be sure to visit www.sproutsremedies.com.  Want to try Sprouts Voice Remedy for yourself?  You can purchase it online through their website or on Amazon.
Sprouts would like to bless three A Heart Full of Love readers with a 2 oz bottle of Sprouts Voice Remedy Herbal Supplement (ARV  $29.99).  Entry is easy through the Rafflecopter form below.  The giveaway is open to US resident age 18 and older.  You have until 11:59 pm EST on June 12th to submit your entries.
Disclosure:  I was compensated for sharing this information with you.  However, all opinions stated are my own.  A Heart Full of Love is not responsible for prize fulfillment.  The prize will be shipped directly to the winner from the sponsor.