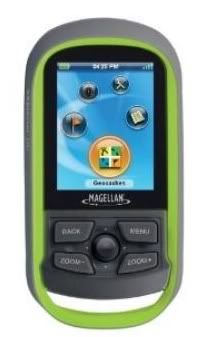 Although the activity itself doesn't cost anything, you do have to purchase a handheld GPS for geocaching to be able to play the game. While base level models are perfectly adequate for geocaching, many families still might not be able to afford the $100 price tag. Fortunately with a little shopping savvy, you might be able to pick up a handheld GPS for much less.
For those with little cash to spend, your best bet is to purchase a used GPS. At online auctions, like eBay, you might be able to score a GPS for around 50% of the cost of a new one. A lot of GPS units being sold on eBay are from people who bought one for geocaching and then later upgraded to a better model. Other sellers might have discovered that they didn't really enjoy geocaching. Be sure to ask any questions before placing a bid. Also, check out the person's feedback to make sure that they are an honest seller.
Another place to look for a used handheld GPS is Craig's list or classified ads. You might find a seller locally and avoid shipping costs. Be sure to ask lots of questions about the GPS unit's condition before you commit to buying.
While buying a used GPS will probably result in the greatest savings, there are disadvantages. There will be no warranty and no protection should the GPS unit stop working. An alternative might be to contact manufacturers directly to see if they sell refurbished units. Refurbished GPS units are devices that were under warranty and required repair. The company sends the customer a new GPS, but repairs and re-sells the other unit. Buying a refurbished handheld GPS for geocaching can be a great way to save money. As an added bonus, refurbished units typically come with a warranty.
If you prefer to buy a new GPS, there is still no need to pay the full retail price. When hunting for a discount on a new GPS, a great place to start is the advertisements that come with your Sunday paper. Check the ads for Larger sporting goods chains and discount stores as you never know when they might be running a sale. You can also check out the store website as a lot of companies put their ads online.
You also might be able to pick up a GPS unit at a discount at a buying club, like Sam's Club or Costco. While these types of stores do not typically run sales, they tend to have lower prices overall with savings of 10-20% off regular retail price.
Also watch for group discounts at your favorite stores. Some sporting goods stores offer a discount for scout groups. If you are a member of the military, or are over the age of 55, you might be able to get a discount in some stores as well. The nice thing about these types of discounts is that they are typically in addition to any sales prices.
Don't forget to check out online stores, such as Amazon. Because they have less overhead than traditional retail stores, they are able to pass the savings along to the consumer.
You don't have to be a geocacher to benefit from the savings, by the way. GPS is now being used for a wide variety of reasons from games (geocaching) to directions and even for business applications.  For example, Wirelessmatrix.com offers GPS fleet tracking to help businesses improve the efficiency of their shipping operations.
When purchasing a handheld GPS for geocaching or any other use, be sure to shop around and take your time so that you can find the best price. With a little investigation, you will discover that there is no need to pay full retail price. Your wallet will thank you!