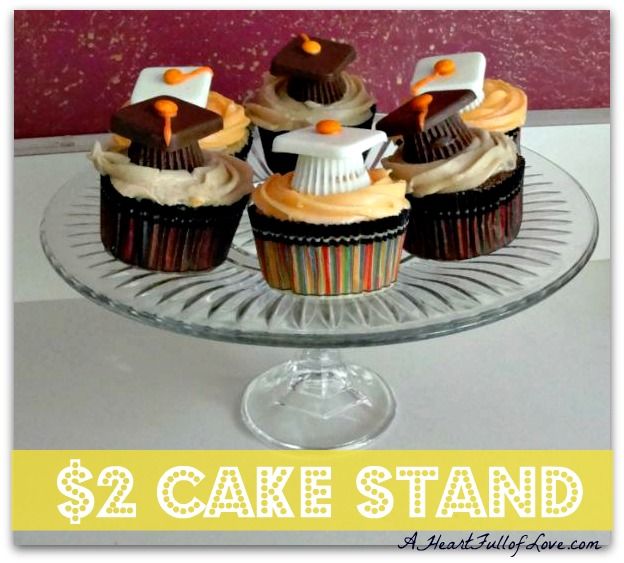 So even though I made a lot of the decorations and foods for my daughter's graduation party, I still spent way more than I would have liked.   The day before the party, as I was making a ton of cupcakes, I realized I needed a way to display them on the food table.  I have a three-tiered stand that I usually use for birthday parties, but that was only going to hold about half the cupcakes.  I would need a couple more cake stands to display the rest.  However, I didn't want to spend $30-$40 on 2 more cake stands that would rarely be used.  So I hit Pinterest for some inspiration.  (Are you all as addicted to Pinterest as I am?)  I came across this DIY Cake Stand Tutorial from The Sweet Adventures of Sugarbelle.
It truly couldn't have been any easier!  I didn't paint mine though like the original tutorial suggests.  Since my 3-tiered stand is glass, I just went with glass for the new ones I made.  The best part though…  I spent a mere $2 on each stand!  Can't beat that.  I found glass plates and candlestick holders at my local dollar store.  Woo-hoo!
Materials
glass plate
glass candlestick holder (You could also switch things up a bit and use margarita or martini glasses)
a scrap of sandpaper (or an nail file in a pinch)
E6000 glue
Instructions
Take the sandpaper and rough up the top of the candlestick holder and the middle of the plate.  This helps the glue hold better.  Apply a thin amount of glue to both the bottom of the plate (only where the candlestick holder will attach).  Allow the glue to sit for 2 minutes.  Then press the candlestick holder onto the bottom of the plate.  Allow to cure for 24-48 hours before using.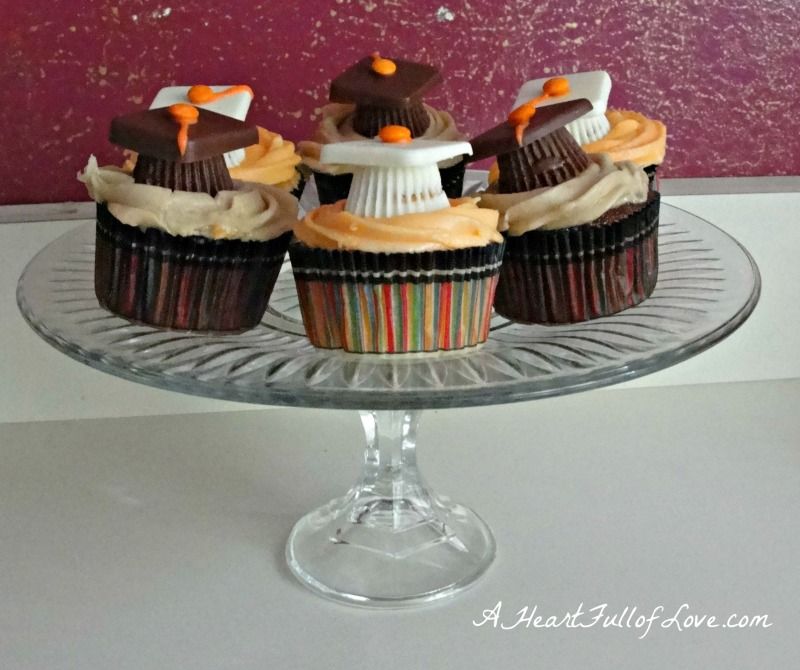 So there you have it, a quick and easy DIY cake stand that won't break your budget.  Just the thing for displaying cupcakes, small cakes, molded chocolates, or decorated cookies. Gotta love Dollar Store crafts!