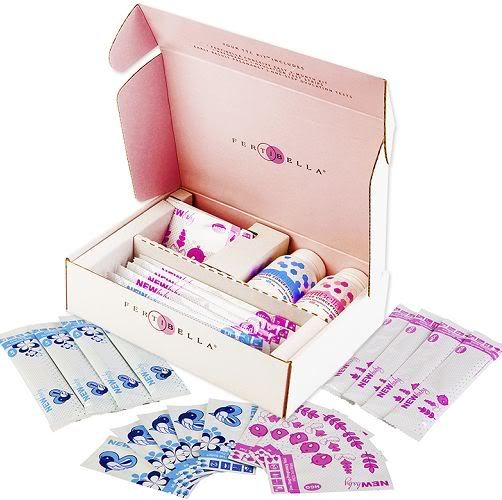 I am fully aware of how blessed I was that I conceived easily with all four of my children. I have a friend who struggled for five years before she finally became pregnant.  Another of my friends is currently trying to conceive and becoming more discouraged as time goes by.  Although it has only been 8 months, she is already talking about the possibility of resorting to fertility drugs.  Fortunately there are other options that can be explored first – such as the Fertibella ConceiveEasy TTC Kit.
Anyone who has ever used fertility drugs knows that there can be undesirable side effects, including mood swings, weight gain, hot flashes, and abdominal discomfort.   The Conceive Easy TTC Kit is an all-natural solution that can be a way to achieve the same end without the nasty side-effects that are all too common with fertility drugs.
ConceiveEasy works by enhancing the body's own reproductive cycle.  The makers of the ConceiveEasy TTC Kit know that even the tiniest imbalance or irregularity can prevent conception.  Their product works with your body to overcome some of the most common causes of infertility by
As an added bonus, the ConceiveEasy TTC Kit  also comes with valuable information that can help you on your journey to get pregnant.  Should you have any questions at all about the ConceiveEasy TTC Kit, they have a specialist available to assist you.
Compared to the cost of fertility drugs, ConceiveEasy is quite affordable.  A 60 day supply is just $39.95.  With fertility treatments costing thousands of dollars, ConceiveEasy might be just the answer you were looking for to help you achieve your dreams of becoming a mother.
When considering taking any action to help conception along, it is always nice to know the success rates.  You might be interested to know that ConceiveEasy has been clinically tested in a double-blind placebo controlled study.  Their TTC Kit was found to increase pregnancy rates by 33 percent!
There is nothing more precious than having a child of your own.  For women having trouble conceiving, I can only imagine the utter disappointment they experience each month when they discover that a baby is not yet in the cards.  I would think the TTC Kit would be well worth trying before resorting to fertility drugs and their unpleasant side effects. For more information on the ConceiveEasy TTC Kit, please visit the website at http://www.ttckit.com.
Want to win a ConceiveEasy TTC Starter Kit?  The kit is valued at $152 and comes with your choice of one of the following bonuses.
20 Early Result Pregnancy Tests
20 One-Step Ovulation Tests
10 Ovulation Tests and 10 Pregnancy Tests
Entry is easy through the Rafflecopter form below.
Disclosure:  This post and giveaway are sponsored by Fertibella.  All opinions stated are my own.