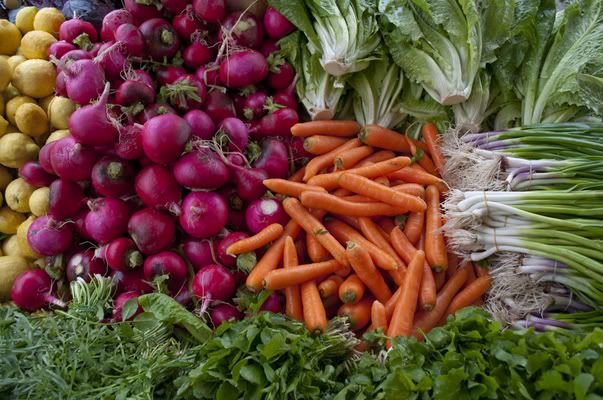 With 4 kids and a small food budget, I know how difficult organic eating on a budget can be.  When I first started buying organic foods, I was floored at how much more expensive organic foods were. I struggled to stay within my budget while still providing the healthiest food choices for my family.
Over the years I discovered a few great ways to save money on organic foods.  If you are struggling to buy organic foods and stick to your grocery budget, I hope you find them helpful.
Stick to your meal plan and only buy what you need. I have found when I don't meal plan, we spend way more on groceries.  The sad thing is when I don't meal plan, I usually over-buy which means wasted money on organic produce that goes bad before we can use it.
Base your menu around recipes that use whole foods. By sticking to a diet of lean meat, whole grains, vegetables, and fruits you will be acting in the best interest of your health. Even with choosing organic varieties, you will save money by skipping the processed junk.
Eat meatless meals a few nights a week. Organic meat is expensive, to be sure.  My philosophy is it is better to eat a smaller amount of high quality organic, pastured meat than a ton of the cheaper meat from factory farms.
Practice portion control. Americans tend to eat way bigger portions than we need.  Learn what a proper portion is and stick to it.  Portion your foods in the kitchen and immediately take care of leftovers.  Leftovers make great lunches.  Or if you freeze enough leftovers, you can have a night off cooking!
Prioritize your organic food choices. If you are dealing with a small food budget, start with foods on the dirty dozen list.  These are the list of 12 foods that are most contaminated by pesticides, like apples, celery, pears, lettuce, spinach, etc.
Seek out coupons on organic brands you use regularly. Check the websites of your favorite organic food companies and keep an eye out for printable coupons for organic foods.
Shop at local farmer's markets and bulk food shops. You can score some great deals on organic foods.
Start an organic garden and grow your own vegetables and fruits. Even if you grow in containers, this can make a huge dent in your food budget.  The Earthbox system is a great way to start with organic vegetable gardening if you have little room for a garden.
Make your own organic convenience foods. Check out the recipes page here at Miss Organic's Kitchen for some ideas to get you started.
Keep an eye out for organic freebies and giveaways. Tropical Traditions constantly is sponsoring blog giveaways for organic foods.  In addition, manufacturer's frequently send out samples.  So keep your eye open.
So tell me…  How do you save money on organic foods?