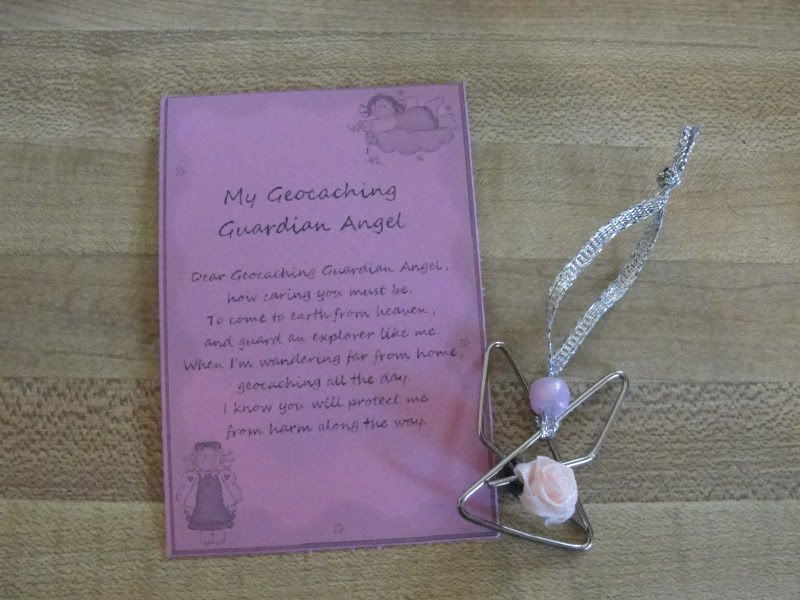 If your kids love the geoswag aspect of geocaching, you are probably like our family and are always on the lookout for ideas for geocaching trading items. If so, you may be interested in making your own signature items. A signature item is something that you leave behind in every cache you visit and can also be used as a trade item. We recently started making these adorable geocaching guardian angels for our youngest daughter's signature item. She loves to help make them and really enjoys leaving them behind in caches.
These little angels are super simple to make.  Our youngest is 6 and has no problems assembling them.  (Although mom handles the hot glue!)  You may have seen instructions for these angels around Christmas as they were popular ornaments to make. I have modified it a bit and included a little poem with it so it fits the geocaching theme.  Want to make some of your own for geocaching trade items?  Keep reading for instructions.
First you need to gather your materials.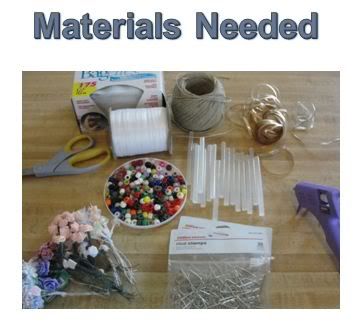 Step 1: Attach the ribbon rose to the angel
Remove one of the roses from the pick and make a bend in the stem as shown.  This is going to help hold the rose in place when you are attaching it to the arms.
You might find it helpful to put a dab of hot glue in the bend to help secure it to the butterfly clip.  (Have an adult do anything that deals with hot glue.)  The rose is going to attach right where the two "arms" of the butterfly clip cross.  Take the stem and wind it around and around that intersection of the arms to secure the rose.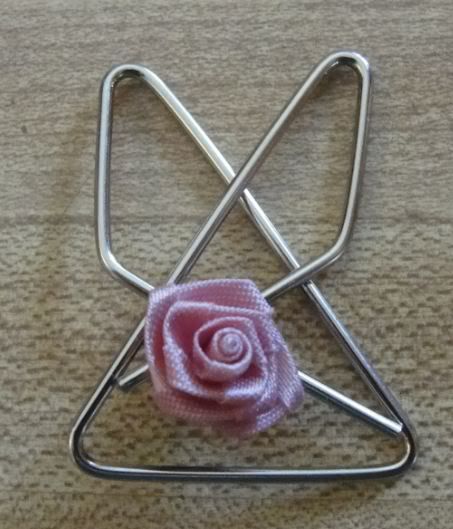 Step 2:  Attach the Hanger and the Angel's Head.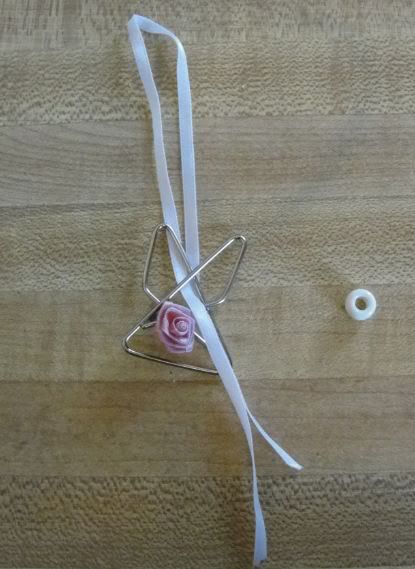 Cut about 10 inches of ribbon or twine.  No need to be exact.  Fold the ribbon in half and insert in the space above the rose.  Bring the ends up through the loop formed by the ribbon and pull to secure the knot.
Slide a pony bead onto the ribbon.  This will be the angel's head.  Secure it to the butterfly clip with a bit of hot glue or tacky glue.  Tie a knot in the top of the ribbon to form the hanger and trim the ends.  See, I told you it would be easy!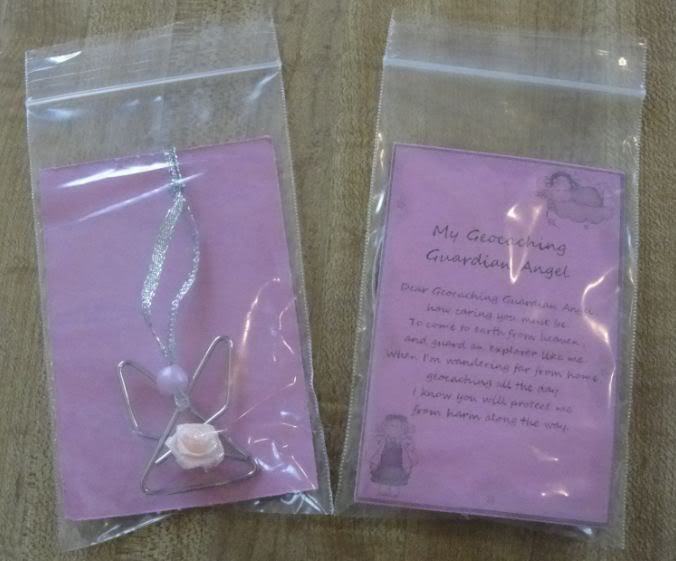 We package ours in resealable plastic 2×3 inch baggies that you can find near the beading supplies at craft stores.  This helps protect the angels just in case the geocache gets damp.
We like to include a little poem with the angels.  I just modified it from a guardian angel poem I found on the internet.  Feel free to use it if you like or make up your own.
If you made any of these geocaching guardian angels with your kids, I would love to hear how they turned out!