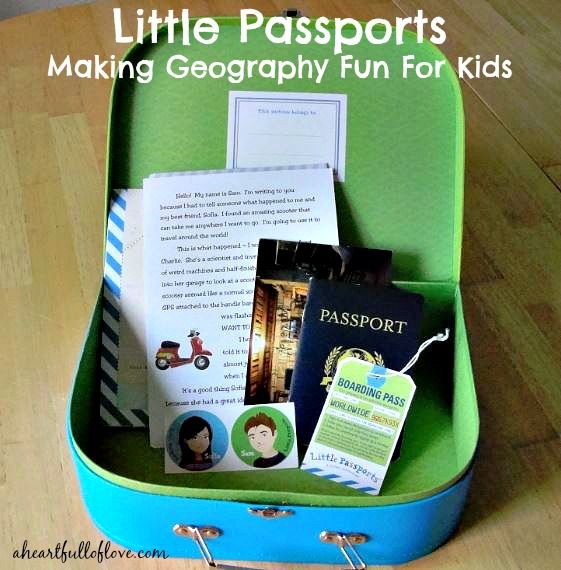 Summer break is fast approaching and I have been thinking a lot about fun ways to keep my kids learning over the summer.  I was recently introduced to Little Passports and was excited to receive a trial of their program so my youngest daughter could try it out.
Little Passports is a fun monthly subscription service that helps make learning geography fun for kids aged 5-10.  Little Passports offers two different packages:  US and World.  The US edition explores 2 states per month.  The World edition explores 1 new country per month.  Each month, your child will receive a package that includes souvenirs and learning activities from a new destination.
Miss S. got to try out the World edition.  For the World Little Passports introductory kit, your child will receive a letter from their guides Sam and Sofia, a large world map, a passport, an activity sheet, stickers, and a boarding pass that includes a code that will allow your child access to online games and activities.
Your child will also receive a travel suitcase to store all the goodies they receive each month.  Each month your child will receive stickers from the country they visit to decorate their suitcase and make it their own.  How fun!
Future month's kits will include a letter from Sam and Sofia, souvenirs from the destination country, stickers for your child's passport, suitcase, and map, an activity sheet, and access to online games and activities specific to that month's country.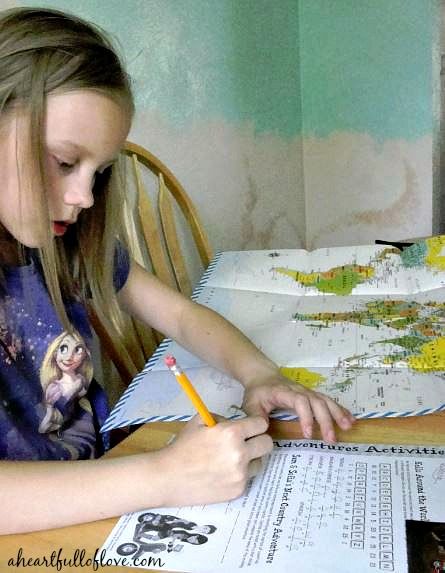 The code on the boarding pass will give your child access to the online activities for the world.  Then they will receive a new code with each month's kit to unlock additional activities.
Miss S. really enjoyed the activities included with her introductory kit.  It taught her about how they say Hello in other languages and also about world capitols.  In addition, she enjoyed the online games and activities.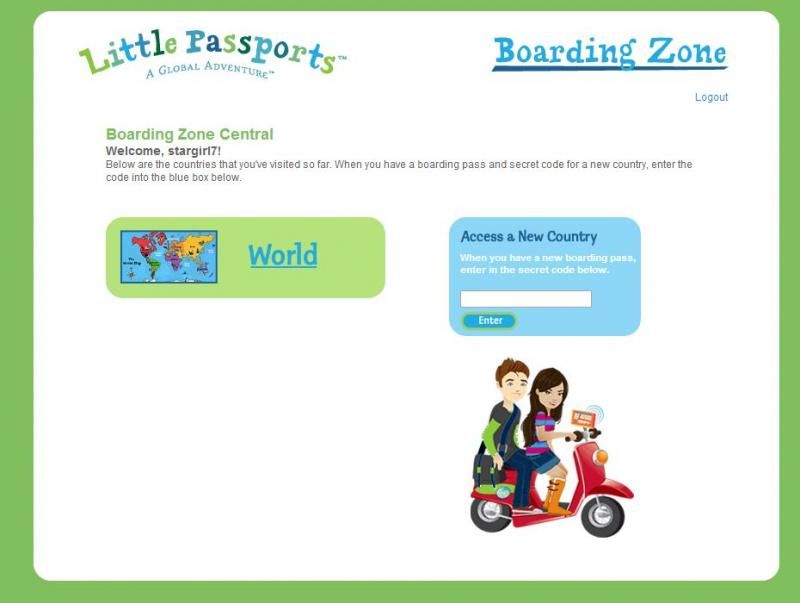 The cost for a Little Passports Subscription for your child is just $11.95 a month plus $2 shipping.  I felt this was very reasonable for what you receive.  I think this would be a wonderful program to start with your child while they are on the summer break.  The World Edition of Little Passports lets your child learn about other countries, cultures, and languages in a fun way.  Plus if your kids are like mine, it is always exciting when they receive something in the mail.  After receiving the introductory package, I think I am going to purchase a subscription for my youngest daughter, at least for the summer months.
Click here to learn more about Little Passports or sign up to receive a subscription for your child.
So tell me… What do you do to keep your child learning over the summer?  How do you make learning fun?