I love the Wizard of Oz – both the original movie and all the various reincarnations over the years.  So I was super excited to learn about a Wizard of Oz sequel story that is coming soon to theaters.  Legends of Oz: Dorothy's Return will be hitting theaters on May 9th and follows Dorothy's adventures as she returns to Oz to save her old friends from a new threat.  With a great cast – that includes Lea Michele, Martin Short, Kelsey Grammer, Bernadette Peters – Legends of Oz: Dorothy's Return is sure to be the must-see family film of the summer.  I know my kids are excited to see it.
About Legends of Oz: Dorothy's Return
Legends of Oz: Dorothy's Return is a 3D-animated musical based on the adventure books by Roger Stanton Baum, the great-grandson of L. Frank Baum. A continuation of one of the world's most popular and beloved fairy tales, Legends of Oz finds Dorothy (Lea Michele) waking to post-tornado Kansas, only to be whisked back to Oz to try to save her old friends the Scarecrow (Dan Aykroyd), the Lion (Jim Belushi), the Tin Man (Kelsey Grammer) and Glinda (Bernadette Peters) from a devious new villain, the Jester (Martin Short). Wiser the owl (Oliver Platt), Marshal Mallow (Hugh Dancy), China Princess (Megan Hilty) and Tugg the tugboat (Patrick Stewart) join Dorothy on her latest magical journey through the colorful landscape of Oz to restore order and happiness to Emerald City. Set to the tunes of Academy Award-nominated singer/songwriter Bryan Adams, Legends of Oz marks a charming, family-friendly return to the Oz franchise.
If you haven't already seen it, here is the trailer.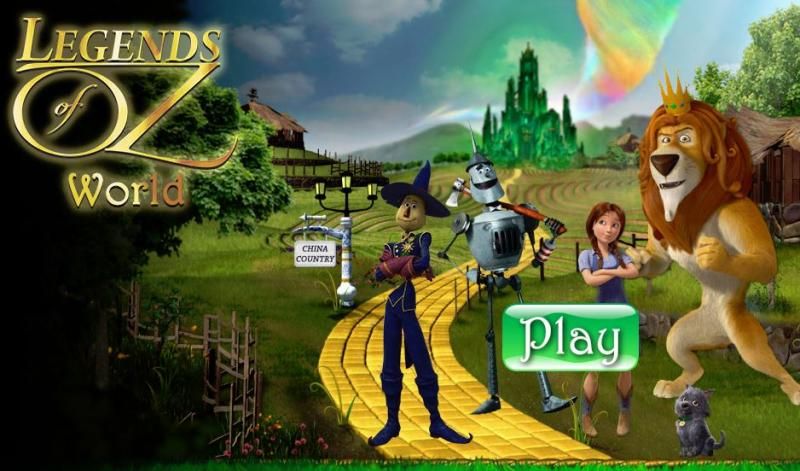 For even more fun, be sure to check out the Legends Of Oz World.  It is free to play and so much fun for Wizard of Oz fans.  In this fun online world, you and your trusty companion Toto are entrusted with trying to save Oz.  You will meet up with some very familiar faces, as you work through puzzles and quests to discover the many secrets of Oz and work to restore it to normal.
Here are just some of the fun you will have in Legends of Oz World
Customize your character
Look after your very own Toto
Go on exciting quests and play mini-games
Help Dorothy and friends save Oz from a mysterious new villain
Connect with LEGENDS OF OZ: DOROTHY'S RETURN online following the hashtag #LegendsofOz.
You can also find out more by visiting these links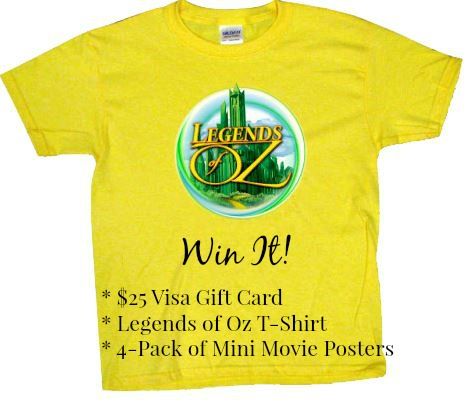 To help celebrate the release of Legends of Oz: Dorothy's Return, one lucky A Heart Full of Love reader is going to win a Legends of Oz prize pack that includes
a $25 Visa Gift Card so you can see the movie in the theater
a Legends of Oz T-shirt
a 4-pack of Mini Movie Posters
Entry is easy through the Rafflecopter form below.  The blog giveaway is open to US residents only and ends May 11, 2014.
Disclosure:  I will be receiving a Legends of Oz Prize Pack courtesy of Clarius Entertainment as a thank you for posting.  All opinions stated are my own.