I am a huge fan of Reese Witherspoon so anytime she comes out with a new movie, I take notice. Her latest comedy, Hot Pursuit, has her playing a straight-laced cop who is assigned to protect a drug dealer's widow, played by Modern Family's Sofia Vergara. Witherspoon and Vergara team up as unlikely allies as they go on the run from dirty cops and drug dealers. Misadventure seems to follow them with hilarious results. If you like comedies, then you will definitely want to catch Hot Pursuit when it hits theaters on May 8th.
About the film:
An uptight and by-the-book cop (Reese Witherspoon) tries to protect the sexy and outgoing widow (Sofía Vergara) of a drug boss as they race through Texas pursued by crooked cops and murderous gunmen.

Starring Reese Witherspoon, Sofía Vergara, John Carroll Lynch, Rob Kazinsky, Richard T. Jones.

Directed by Anne Fletcher.

Rated PG-13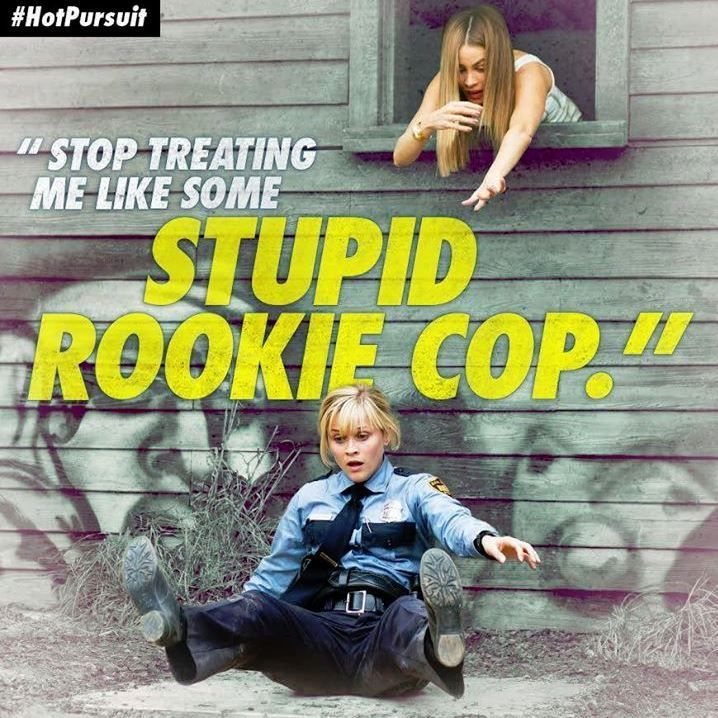 I got the chance to see the trailer for Hot Pursuit over the weekend when we were at the movies and it looks like it will be hilarious. Have you gotten the chance to see the trailer yet? If not, you can see it here:
Want to learn more about the Hot Pursuit Movie?  Be sure to follow the hashtag #HotPursuit on your favorite social media channels.  You can also
Be sure to check back May 4th.  I will be having a giveaway for a fun Hot Pursuit prize pack.
So tell me… Will you be seeing Hot Pursuit when it comes to theaters May 4th?