In my quest to clear our home of as many unnecessary chemicals as possible, I have been researching a lot of make your own recipes and tutorials.  After learning how to make my own wool dryer balls (post on that coming soon), my thoughts turned to laundry detergent. It turns out you can make homemade laundry detergent with just 3 simple ingredients that are easily found at your local discount store. I have been using this homemade laundry detergent recipe for 3 months now and it cleans just as well as commercial detergents. If you use a food processor to make it, it takes less than 5 minutes of your time.
In addition to the simplicity of the ingredients, I also love that making your own laundry detergent saves money. I did the math and the homemade version costs around 4 cents per load. The liquid I had been previously buying cost around 11 cents per load.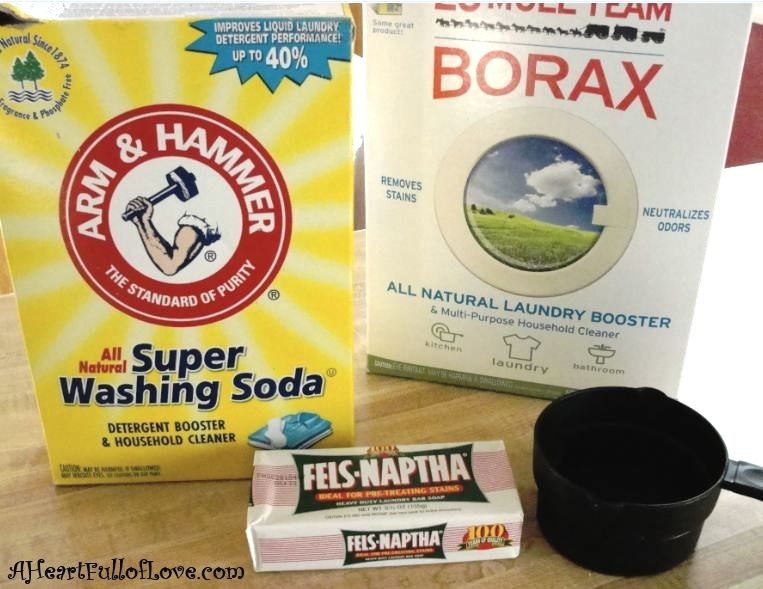 All you need make your own laundry detergent is Borax, Super Washing Soda, and a bar of Fels Naptha.  (Incidentally, Fels Naptha also makes a great stain pre-treater. You just wet the stain and rub the bar into it.) This homemade powdered laundry detergent recipe has a pleasant aroma as it is, but you can certainly add essential oil to scent it. I am partial to the smell of lavender, so I might try that sometime.
Homemade Laundry Detergent Recipe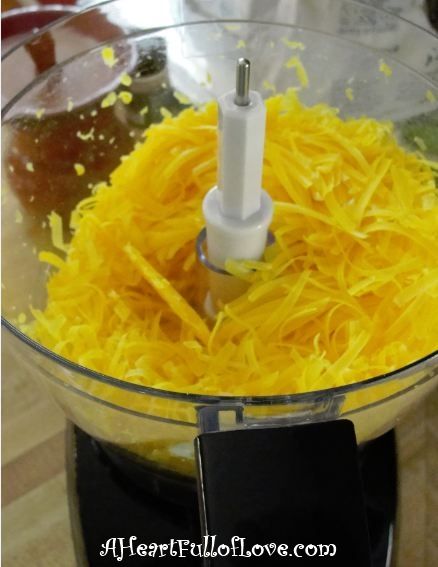 Grate the Fels Naptha bar. I use the grating plate on my food processor to make quick work of it. (If you have Carpal Tunnel, I highly recommend that you do not try grating Fels Naptha by hand!) As you can tell, grated Fels Naptha sort of looks like shredded cheddar cheese.
Add the grated Fels Naptha and the remaining ingredients to your food processor and process until the everything is well combined and the Fels Naptha is powdered.  I store mine in a Gladware plastic bowl. Use 1 tbs per load of laundry.  Give the container a quick shake before you measure it to ensure everything is well mixed.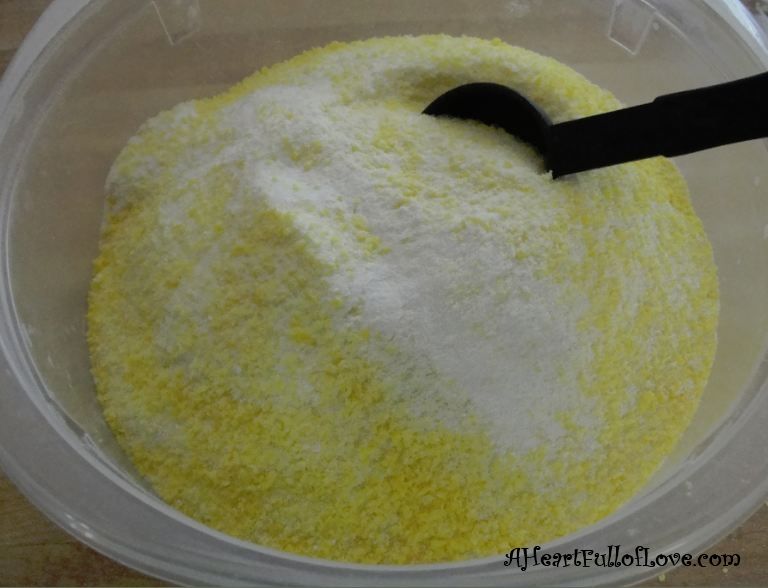 To give credit where it is due, I first became aware of this recipe over at Busy at Home. She has a great recipe for liquid laundry detergent. Someone commented on that post that it is easier to use the same ingredients to make dry powder. So I tried it, loved it, and the rest is history 🙂 Incidentally the liquid version is even less expensive, but it is more work initially and takes more room to store.   So I just go with the powder.
A note about HE washers: I have been using this homemade laundry detergent recipe for several months now in my HE washer with no problems. To be safe though, I would check with your washing machine manufacturer to be sure all the ingredients can be used in your particular machine.
So tell me… What are your favorite cleaners to make at home?