At the beginning of 2010, the bookworm and the little one got their first American Girl dolls.  Since then, they have officially become American Girl fanatics.  Every time a catalog arrives in the mail, they spend days looking through it, adding items to their Christmas wish list.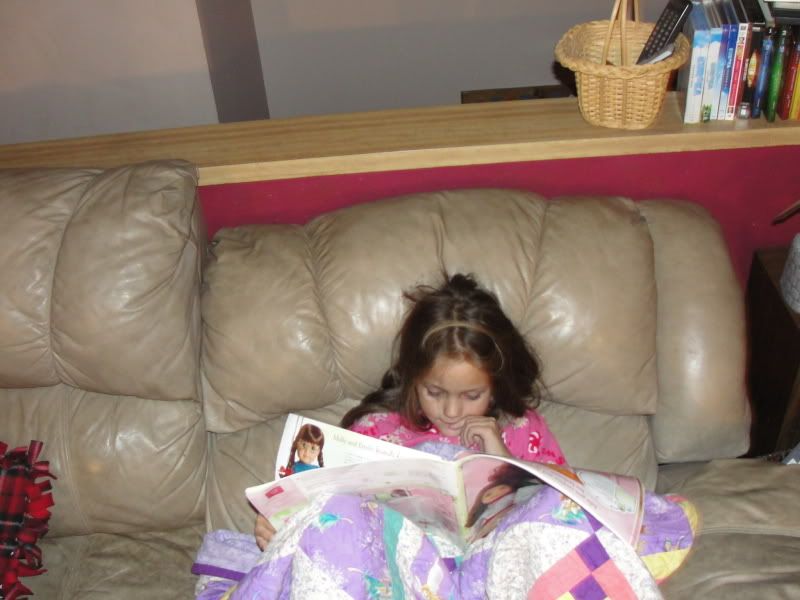 Since another American Girl doll topped both of their Christmas lists, I kept an eye out for good deals on American Girl dolls on Ebay this past summer. I found the retired Samantha for the little one and Kit for the bookwork. While Samantha came in her original clothing and in like-new condition, poor Kit came sans clothing. I set about making her some clothes, doing my best to stick to the looks of the original. While not exact, I was pleased with how everything turned out.
Here is the Kit as she comes from American Girl, just for comparison.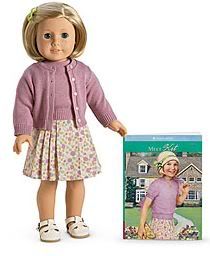 Here is the Kit I made for the bookworm.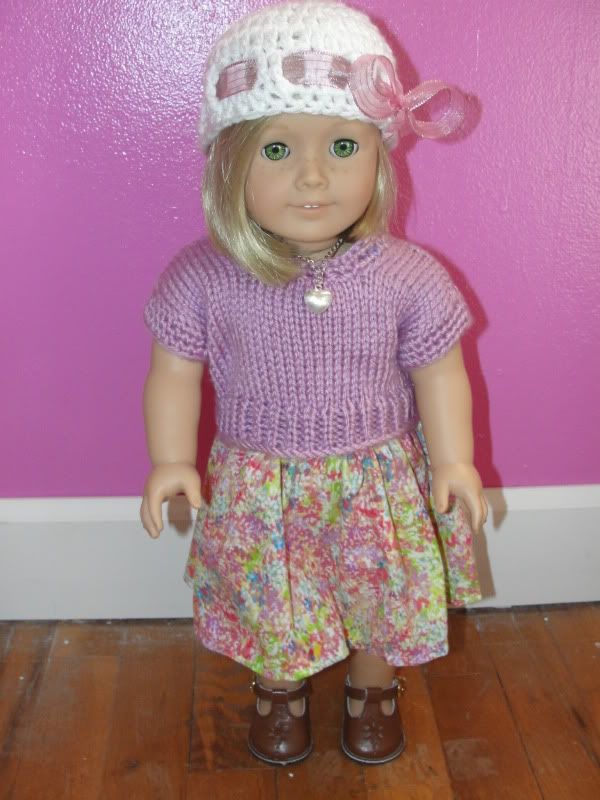 I crocheted the hat and knitted the sweater on my knitting machine.  The little necklace I made from a charm.  The shoes were another Ebay find.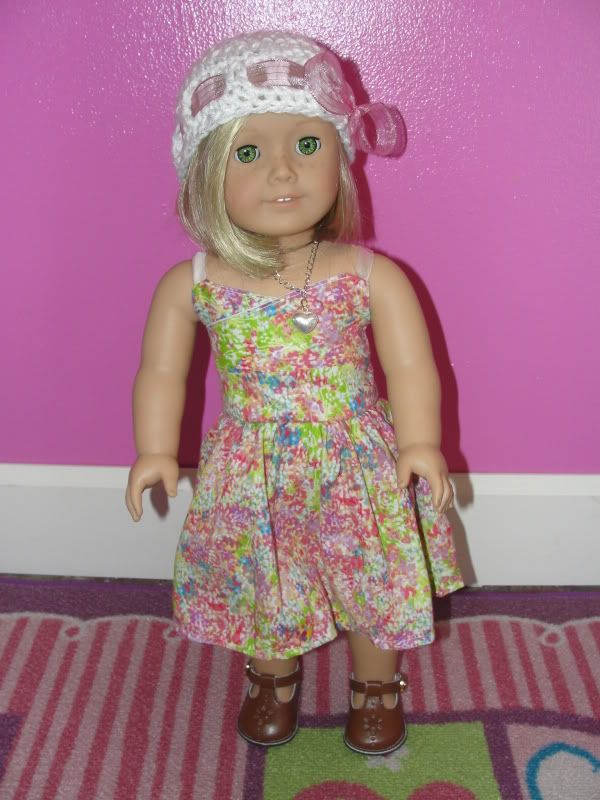 The dress I sewed from a pattern from Liberty Jane.
The girls are both getting another doll-related gift as well.  Thanks to Ebay pattern finds, the bookworm is getting a Tee Pee for Kaya and the little onie is getting a doll-sized tent.   I was able to finish the Tee Pee up last week.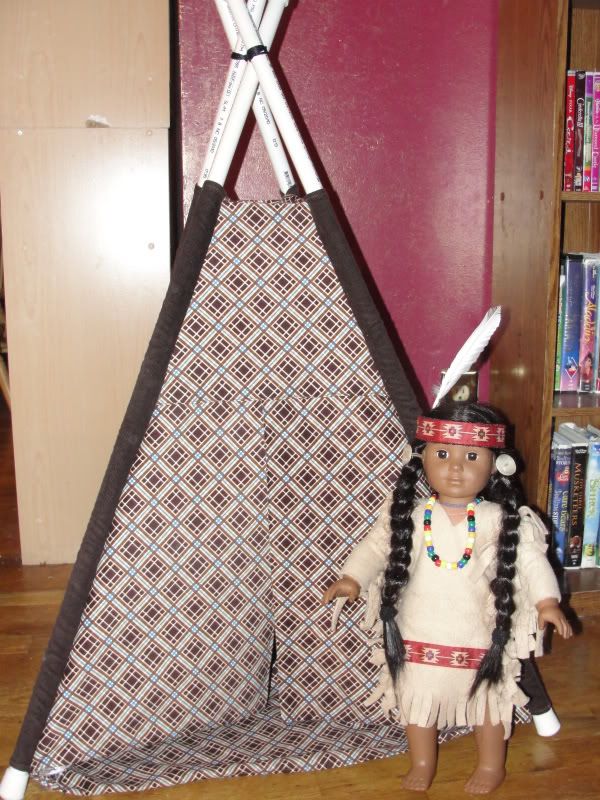 My old sewing machine really didn't like the corduroy or upholstery thread I used.  I thought about using regular cotton, but settled on the corduroy, figuring it would stand up better to play.  My old sewing machine fought me every step of the way though!  I was so relieved when I finished it.
In addition to the Tee Pee, I also made Kaya a new outfit. I used fleece and adapted a no-sew Halloween costume I pattern I found free at Jo-Anns. I used that pattern to make the bookworm's Halloween costume.  So, I just adapted the pattern to make it doll-sized.
I can't wait to see the girls' faces on Christmas morning!  I certainly have had fun making everything for them.  So tell me..  do you enjoy crafting for American Girl dolls?