With just a couple of weeks until my daughter's Grad Party, I have been busy, busy, busy. So much to do and so little time to do it! This week I have been focusing on graduation crafts that I can use for decorations. I love the look of paper medallions and they are so easy to make. So I thought I would share how I made some graduation themed paper medallions, using scrapbooking paper and my Cricut cutter.
There are a ton of tutorials out there to make paper medallions, but I especially like this tutorial over at Handmade by Anne Potter. Many of the tutorials I came across called for using a glue gun to hold the medallion together. The one I linked uses string and a hole punch. I have made them both ways and I think Anne's method is simpler and less messy.
The original tutorial used a map to make the paper medallions.  I adapted the tutorial to use 12×12 scrapbooking paper, graduation themed, of course.
Grad Party Pleated Paper Medallions Tutorial
Materials
Instructions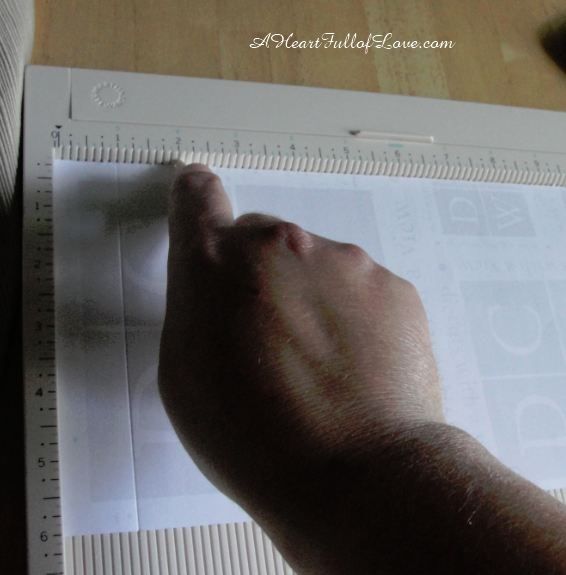 Cut each piece of scrapbooking paper in half.  So you will have 6 pieces that are 6 inches X 12 inches.  Set the last piece aside for another project as you will only need 5.  If you have a paper scorer, position your paper with the long edge horizontally and score it at 1 inch intervals.  (I scored it on the backside but I don't think it really matters.)  Make sure you don't press too hard.  I discovered quickly if you press too hard you will cut the paper, especially if you are using light weight patterned paper.  If you don't have a paper scorer, use a ruler to mark your paper at 1 inch intervals.
Fold your paper up like a fan.
Tape ends together so you have one long strip of pleated paper. Tape ends together to form a ring.
At the middle of each folded section, punch a hole.  I punched my hole approx 1/2 inch from the edge.  No need to measure, just try to be consistent in your placement.
Thread the needle with the yarn.  Sew through the pleats.
Gather together tightly.  Knot to hold.
I used my Cricut to cut the cardstock shapes to decorate the medallion.  I cut
Two (2) – 3 inch circles from white cardstock (using the Plantin Schoolbook cartridge)
One (1) – 3 1/2 inch flower from orange cardstock (using the Bloom cartridge)
One (1) – 2 3/4 inch graduation cap from black cardstock (using the Recess cartridge)
One (1) – 2 3/4 inch tassle from orange cardstock (using the Recess cartridge)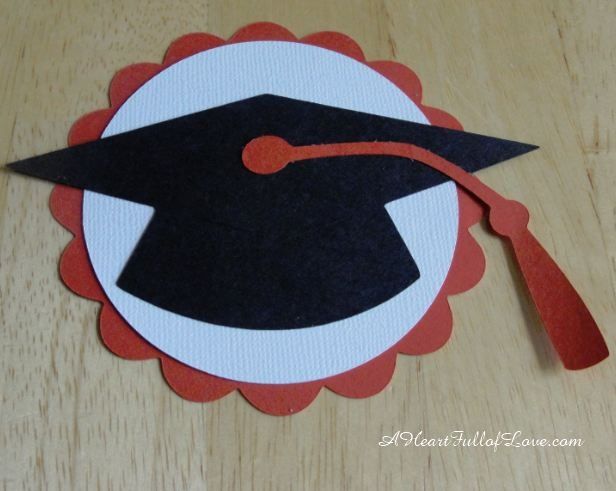 I used glue dots to assemble my center decoration.  First I adhered one of the white circles to the orange flower.  Then I added the black grad cap.  Lastly, I added the tassel.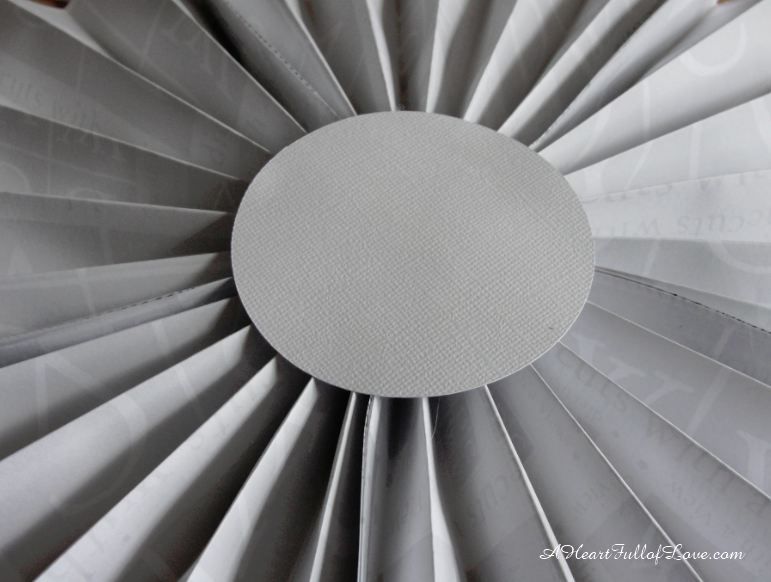 Use hot glue to adhere the remaining white circle to the back of the pleated paper medallion.  This adds stability to the decoration.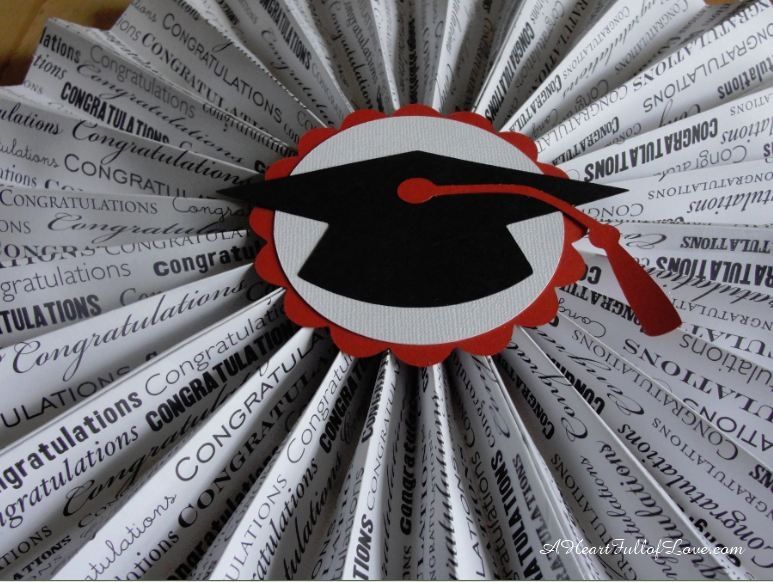 Use hot glue to adhere the graduation cap decoration to the front of the medallion. Punch a hole in the top and add string to hang.
I think I am going to make several more of these to hang over the food table.  I am also considering making some smaller ones and turning it into a "Congratulations" banner.   So tell me…  What sorts of graduation crafts have you been making?