If you are like most people, each year you have a pile of Christmas cards that you don't want to throw out after the holidays are over.  Yet you probably don't know what to do with them either.
One tip that can save you money is to make gift tags out of them.  I pack last year's cards away with our Christmas decorations.  Then when Christmas rolls around again, I cut out the images from the front of the cards to make cute gift tags.  I tend to buy plainer gift wrap and let the gift tags be the decoration with a bit of ribbon.  Quick and simple.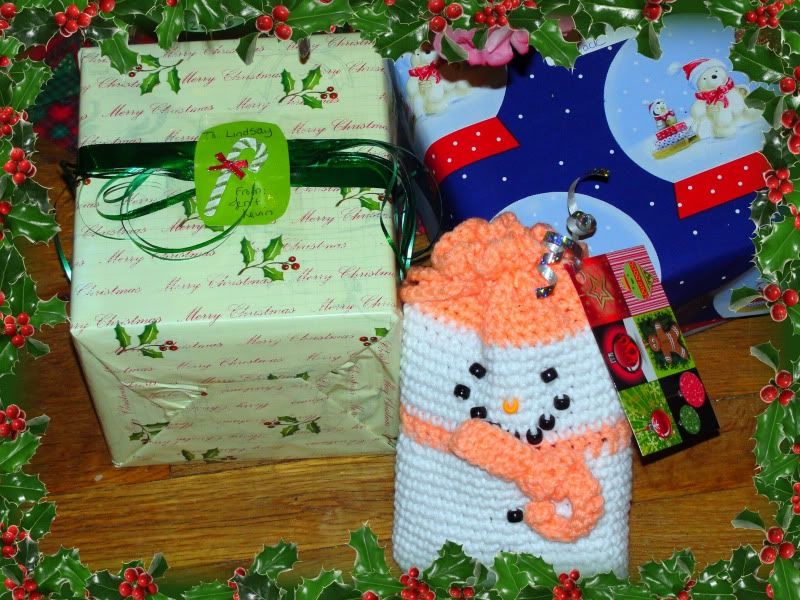 Gift tags aren't the only ways to make good use of last year's Christmas cards.  Here are a few more ideas for you:
Use them to jazz up plain gift bags, saving you money on the more expensive decorated gift bags.
Kinderart has a great tutorial for making small gift boxes out of old greeting cards.  These would be just perfect as a little box for gift cards.
Use them as scrapbooking embellishments.  (You may want to spray them with an archival spray first if you are concerned about them not being acid-free.)
Let the kids cut them up for crafts when they are bored.
Cut the fronts off and use as Christmas postcards.
Taterbug on Thrifty Fun suggests turning them into ornaments by cutting them into circles and fitting them into painted canning jar lids.  PinkRose345 suggests a similar activity, but uses old cds.
Speaking of ornaments, Junk Mail Gems has a tutorial for making a cute 3-D ornament out of old Christmas cards.
Make them into bookmarks.
Let your kids use them to decorate a piece of heavy cardstock.  Laminate their art and use for Christmas placemats.
AllFreeCrafts has a cute tutorial to make Christmas card Angels.
Check with local daycare providers or your child's teacher to see if they accept card donations for crafts.
FaveCrafts has a tutorial to add a crocheted edge around Christmas card images to use for ornaments or scrapbooking embellishments.
So tell me…  What do you do with last year's Christmas cards?