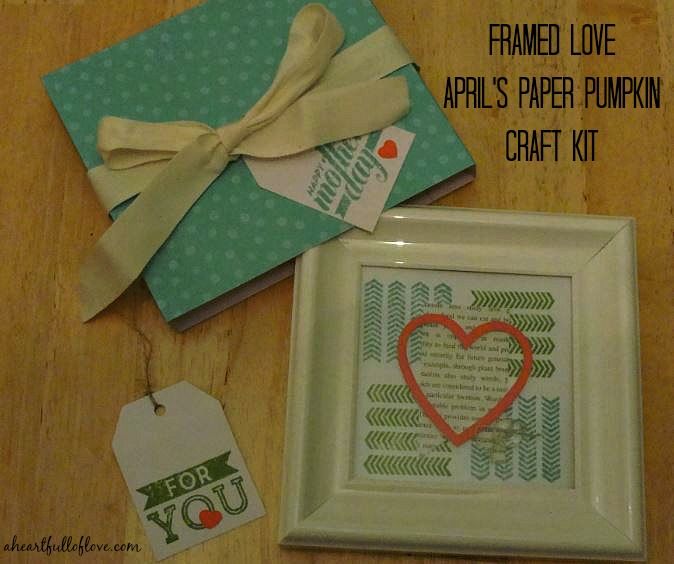 I was so excited that this month's Paper Pumpkin Kit arrived over the weekend.  I finally had a chance to sit down and play with it tonight and thought I would share it with you.  This month's kit is called Framed Love.  You get enough materials to make a cute piece of framed art, as well as the gift packaging and tags.  It would make a great Mother's Day or birthday present.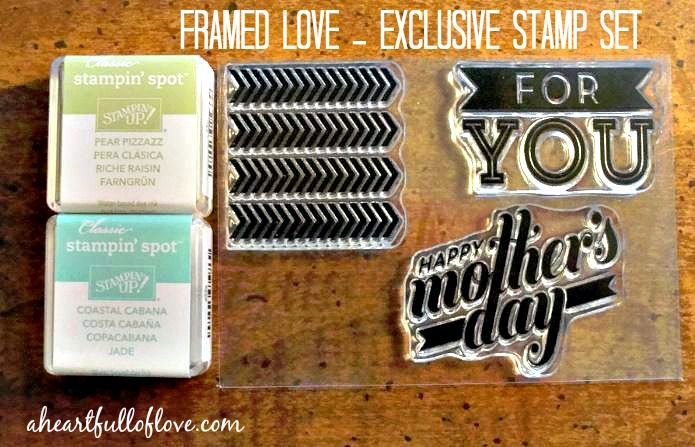 Let' start with the stamps.  This month's kit contains 3 exclusive stamps – arrows, Happy Mother's Day, and For You.  You also receive 2 ink pads – Coastal Cabana and Pear Pizzazz.  I already have a full size Pear Pizzazz ink pad, so that one is going in my letterboxing bag.  (Those little Stampin' Spots are the perfect size to take with me on the trail so I have plenty of colors to choose from when I find the letterbox.)
I was impressed with all the goodies that this month's kit contains.  In addition to the stamps and ink, subscribers received
a white 4×4 inch frame
white cardstock
printed banner die cut stickers
heart die cut frames in Calypso Coral
foam mounting strips
vintage faceted designer buttons
linen thread
glue dots
printed belly band
7/8 inch cotton ribbon
die cut tags
Mini heart shapes in Calypso Coral
The kit also contains an instruction pamphlet to help you assemble your gift.  The only things you will need besides the kit contents are scissors and the stamp mounting block that came with your Paper Pumpkin Welcome Kit.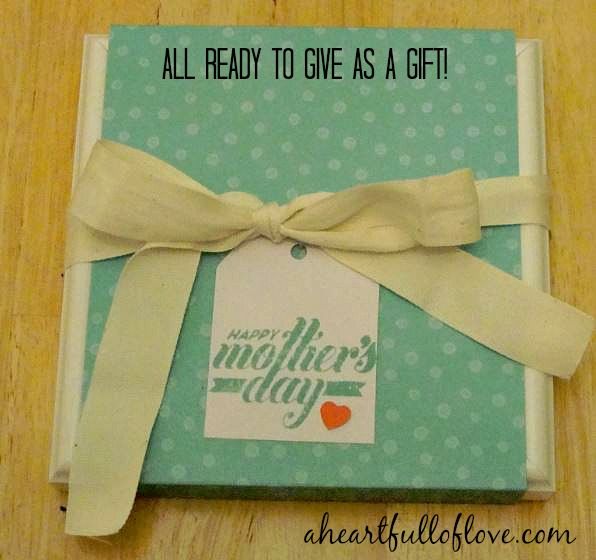 This month's kit took about 20 minutes from start to finish. I love that it includes the gift packaging and tags if you want to give it to someone special. I think this is my favorite Paper Pumpkin kit so far.  In fact I have the cute little frame sitting on my desk right now 🙂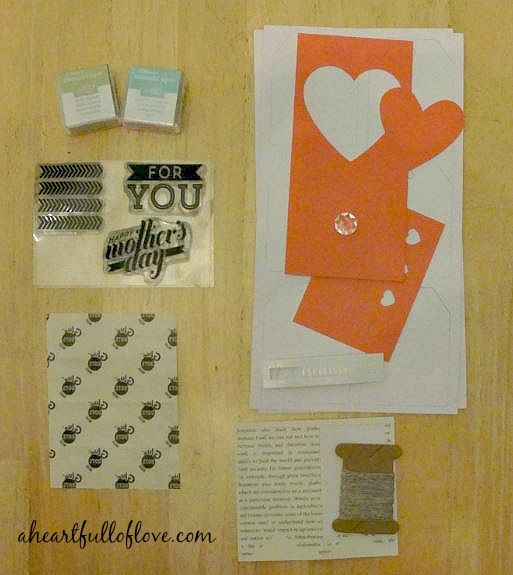 As an added bonus, you will have quite a bit of extras after you finish this month's project – plenty of the adhesive, linen thread, and die cuts to make additional tags.  Plus the stamps can be used on other projects as well.  As usual, I am going to use the extra goodies for Project Life scrapbooking.  (By the way, did you hear that Stampin' Up is going to start carrying Project Life supplies. I am sooooooo excited about that!  It will be available for ordering May 1st.)
If you want to see how quick and easy it is to assemble this month's Paper Pumpkin kit, I should have a video up in the next few days.
Want to receive one of these fun craft kits in your mailbox each month?  
So tell me…  Have you been doing any crafting lately?  Be sure to leave a comment below and tell me what you have been creating.