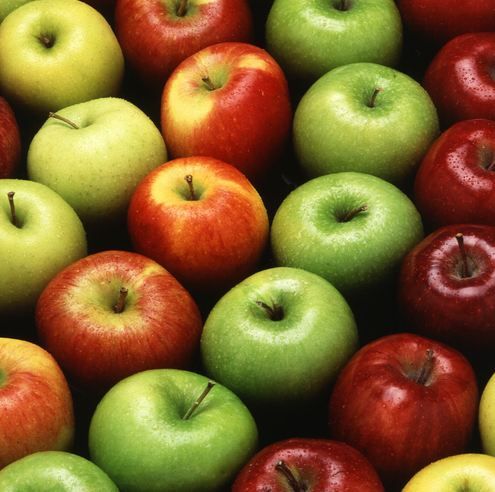 Children who learn healthy eating habits while they are small are more likely to continue eating healthy as an adult.  One fun way you can encourage your child to eat more fruits and vegetables is to try to get them to "eat a rainbow" each day.  Phytonutrients found in fruits and vegetables are what gives them their different colors.  They are also essential for keeping us healthy.   It is very important to eat a variety of colors each day.
One way you can do this is to try to make sure each meal you serve your family contains several different colors.  Not only will your meal be more visually appealing, but it will help ensure that your kids get a good variety of  nutrients in each meal. An example of a colorful meal might be roasted chicken, rice pilaf made with veggies, broccoli, and an orange.
A great way to encourage children to eat a variety of colors of fruit and vegetables is to make a game of it.  Hang a piece of paper on the fridge and allow your child to draw each color on the rainbow as they eat a fruit or vegetable that corresponds to that color.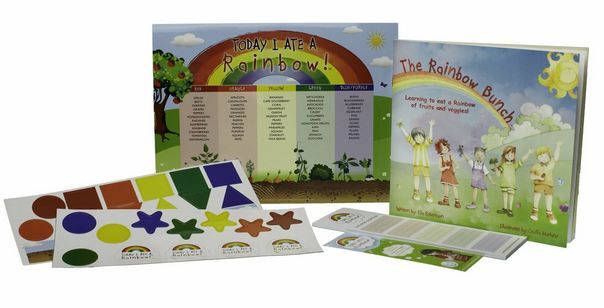 If you want something more permanent, check out the Today I Ate a Rainbow Kit.  It contains a laminated rainbow chart, incentive magnets, the children's book The Rainbow Bunch, and a shopping list to help parents remember to buy colorful produce at the store.  Kids will enjoy adding magnets to the chart for each color that they eat.   It is great fun for children to attempt to fill their chart each day.
So tell me…  Does your child eat a rainbow each day?  What tips do you have for ensuring your child eats more fruits and vegetables?