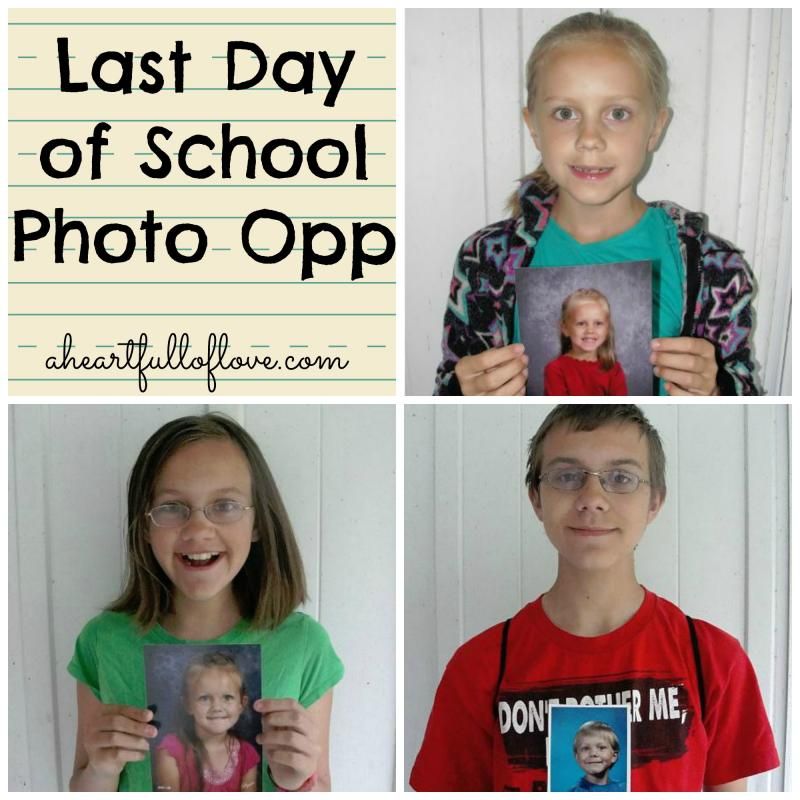 Another school year is over.  Phew!  Today is my kids' last day of school before summer break and I wanted to do a quick photo to include in their scrapbooks.  (Which I am totally getting caught up on this summer – really!)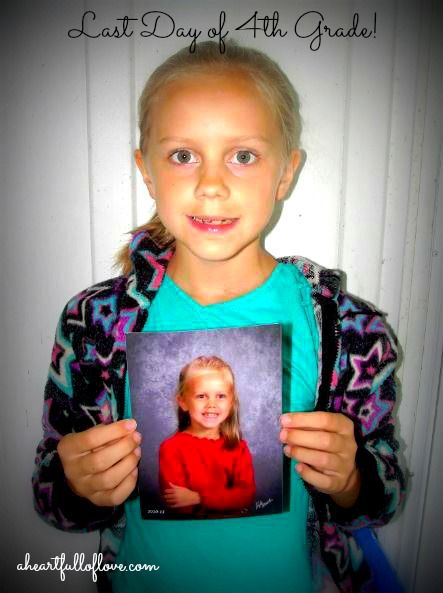 I found this simple idea on Pinterest.  All you have to do is have your child hold a 5×7 picture of their very first day of school ever – kindergarten, preschool, etc.  It's a great way to document how much they have changed over the years.
So I had to dig out the kindergarten pictures.  It would have been better to have the photos in a frame, but I didn't think of that until after I took the pictures and the kids were on their way to school.
When it's 6:50 a.m. and I am not quite awake yet, I don't take the best pictures 🙂 So I used PicMonkey and their special effects to jazz the pictures up a bit.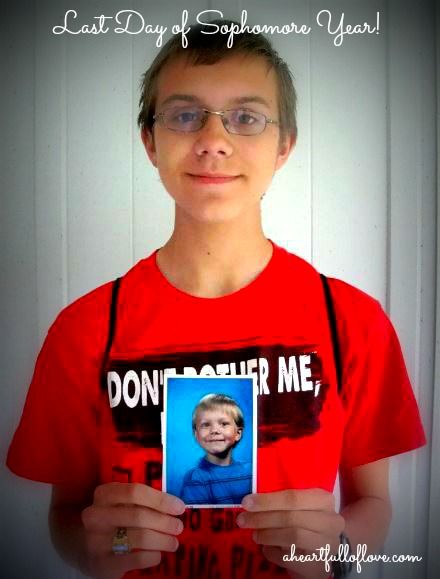 The older they are, the more amazing the difference.  My son is a sophomore and seeing how much he has grown and changed since that kindergarten picture was just amazing.
So tell me… Do you take a last day of school photo?