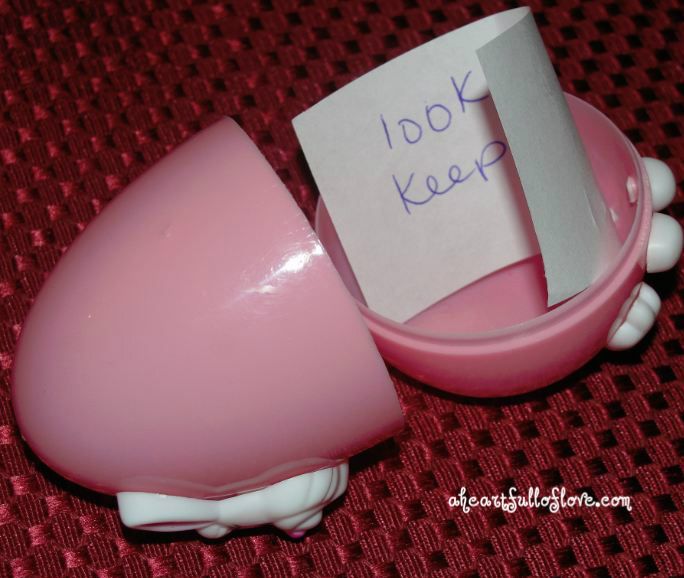 My kids are a bit obsessed with treasure hunting, thanks to the fact that we go geocaching and letterboxing frequently.  So when my youngest daughter asked me a few weeks ago to have an Easter egg hunt, the idea for an Easter egg treasure hunt came to me.  This is the same daughter who insisted on a treasure hunt to find her birthday gifts last summer, so I thought she would get a kick out of an Easter treasure hunt to find her basket.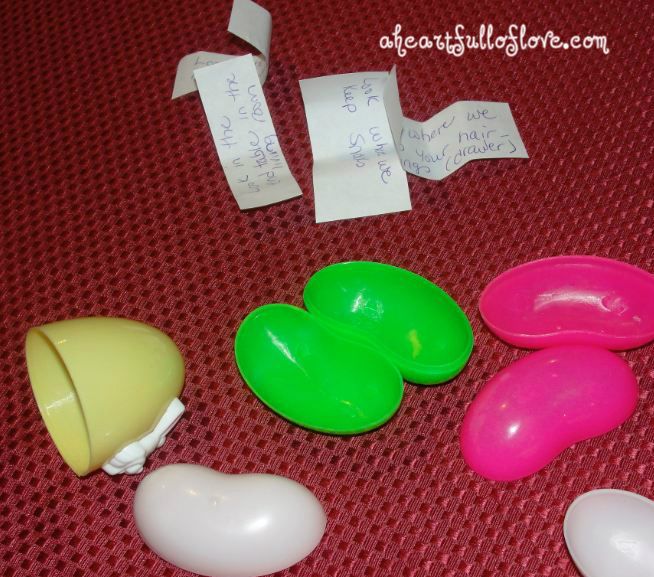 I limited this hunt to 5 eggs each, since I had 4 kids to hide for and I wanted each child to have a unique hunt.  Each plastic egg contained a clue to find the next egg, with the last egg containing clues to find their baskets.  My husband and I hid eggs in the kitchen, dining room, bathroom, and living room.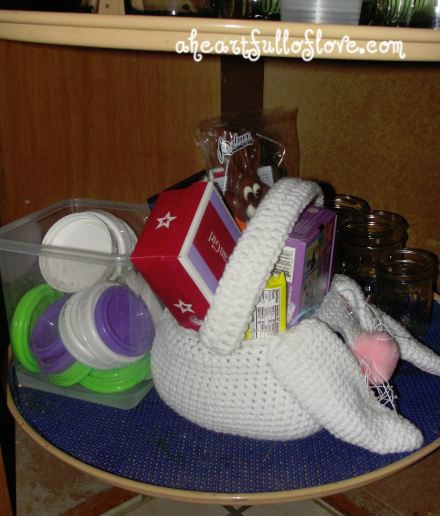 The hardest part was finding places to hid the baskets. I thought about hiding them under the kids' beds, but the filled baskets were too tall.  I ended up hiding them in the lazy susan, in the linen closet, in the pantry, and on a shelf behind our Wii games.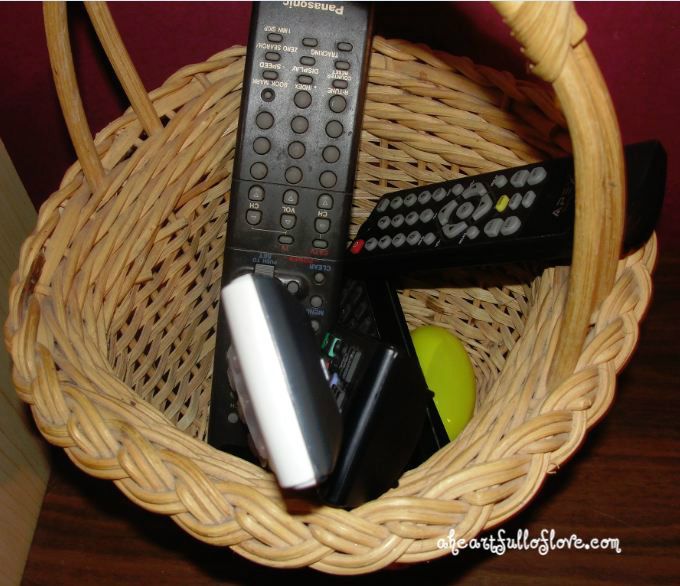 It takes a bit of organization to put the clues in the correct order.  What I did was write all the clues out on slips of paper and then made a stack of the slips for each kid.  (Each kid had one egg hidden in each room.)  Then you want to work backwards.  Put the clue to the basket location in an egg and then hide it in the spot listed on the slip of paper at the top of your stack.  Take the next slip, put it in an egg, and hide it in the spot listed on the slip of paper now at the top of your stack.  Continue this process for all the slips.
Then leave your last egg out to give to your child Easter morning.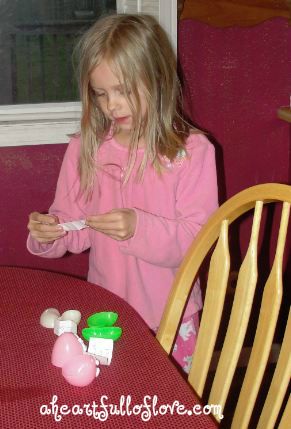 My kids all had a blast running through the house looking for the next clue.  We tried to make the clues for our older kids harder than for the younger girls.
To my surprise, my son found his basket first.  He just zipped through those clues, even though we made them harder.  As a side note, his Easter basket is one my grandmother made for me when I was little.  I would love to find that crochet pattern somewhere.
We will definitely be repeating the Easter egg treasure hunt next year since the kids enjoyed it so much.  I think next year I will  make it harder and have more eggs for them to find!
So what sorts of Easter traditions do you have for your kids?