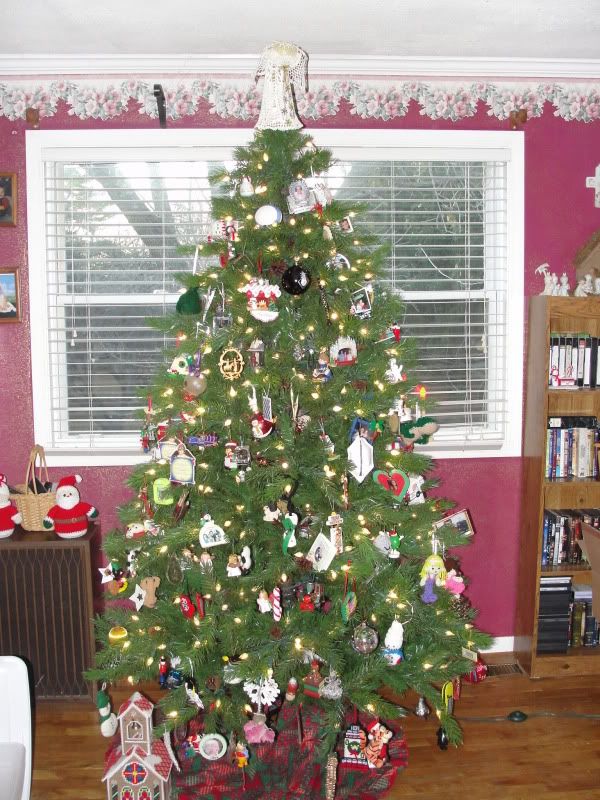 With just a little over a week until Thanksgiving, I am reminded that my life is going to get a little crazy until the end of the year.  With 4 kids in various activities, presents to buy, holiday baking, and family get-togethers to plan, I can easily spend the next 6 weeks running around frazzled instead of spending quality time with my family.
Does this sound like your family?  I think we all can use a reminder to slow down a bit and cherish the time we have with our families while remembering the true meaning of the season.  So I would like to share a few fun ideas to promote family togetherness this holiday season.
Drive around and look at the Christmas lights.  Be sure to pop in a cd of Christmas music and have a family sing-along while you are at it.  We love listening to Mannheim Steamroller's Christmas CDs as we take in all the Christmas decorations.
Have a Christmas movie marathon complete with hot cocoa and Christmas cookies for refreshments.  The Santa Clause trilogy, Christmas with the Kranks, Elf, and The Grinch are movies our family enjoys during the month of December.  On Christmas Eve, we watch The Nativity Story.
Make Christmas cookies as a family.  Let everyone decorate their own.  I know in our family, most of the holiday baking falls to me.  This year I think it is going to be a family affair with everyone participating.  The kitchen will be a mess but we will have a great time!
Have a snowball fight (if you are blessed to have snow this time of year where you live) or go ice skating.  Be sure to warm up afterwards with large amounts of hot chocolate.
If you are crafty, set aside an afternoon to make some ornament with your kids. For even more fun, get your kids their own mini Christmas tree to display their creations in their rooms.
Take a break from your holiday shopping and stop at Chick-fil-A to get everyone a Peppermint Chocolate Chip Milk Shake.  (Please tell me I am not the only one addicted to those things!!!)
I know I won't get to all those things this holiday season, but I am going to make an effort to slow down and spend more time enjoying my precious family.