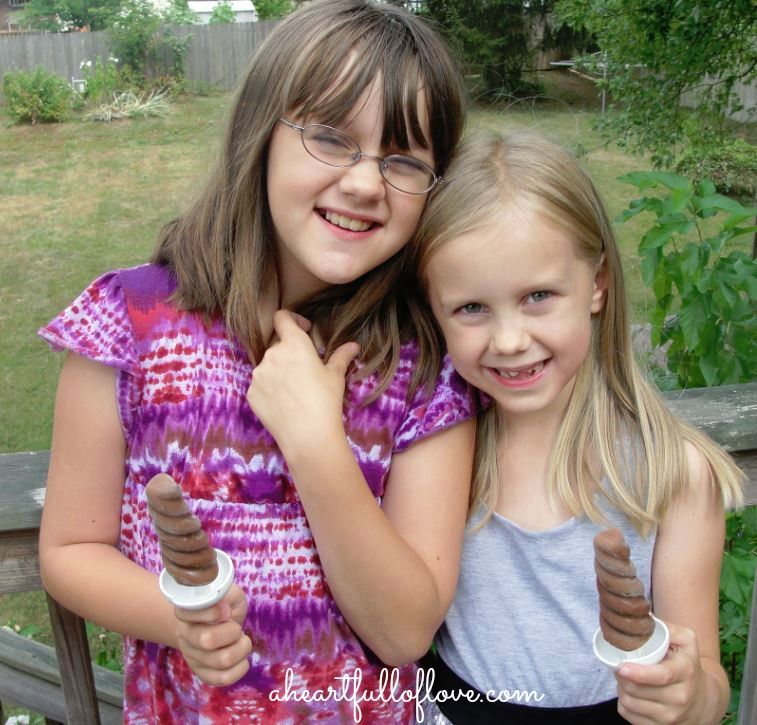 With my kids soon to be out of school for the summer, my thoughts have turned to summertime fun.  It's that time of the year again when I pull out the ice pop molds and put them to good use churning out homemade popsicles.  So today I thought I would share one of my favorite summertime treats to make for my kids – Dairy Free Chocolate Pudding Pops.
My kids love Fudgesicles, but I don't like some of the ingredients in the commercial varieties – such as high fructose corn syrup, non-fat dry milk powder, and all the unnecessary additives.  Since I try to avoid dairy most of the time, I also wanted a recipe that is dairy free so I could have some too.
This Dairy Free Chocolate Pudding Pops recipe was adapted from a vegan peanut butter chocolate pudding recipe.  You might be surprised to discover that the main ingredient is tofu.  The tofu gives these frozen pops a deliciously creamy texture despite containing no dairy at all. My kids absolutely love them and they have no idea they are eating tofu.  I won't tell if you won't!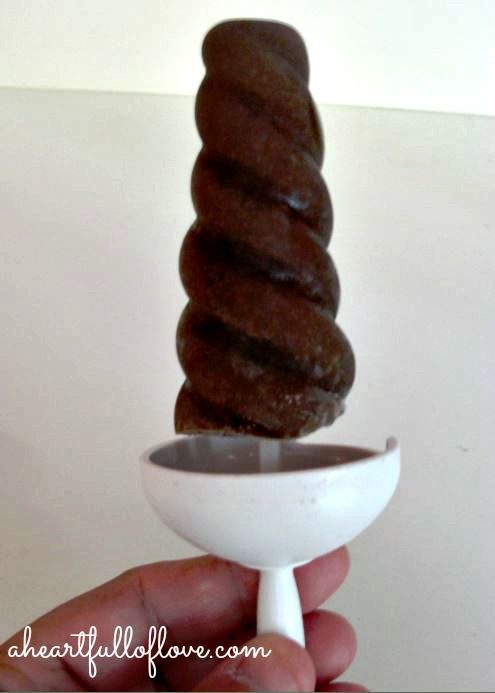 Dairy Free Chocolate Pudding Pops Recipe
1 lb container of organic silken tofu
1 ripe banana
1/2 cup cocoa powder
1/2 cup maple syrup (you can also use honey)
1 tsp vanilla (not imitation)
In a blender or food processor, combine all ingredients and process until smooth. Pour into popsicle molds and freeze overnight.
Makes around 12 pudding pops, but that will vary depending on how much your molds hold.
Variations:
Don't be afraid to play around with this dairy free chocolate pudding pops recipe using other fruits or additions.  We sometimes like mixing in a little bit of peanut or almond butter.  If you don't like bananas, you can leave them out. This recipe is also delicious with 1 cup of strawberries added to the mix.  Sort of like chocolate covered strawberries on a stick!
These pops have an intense chocolate flavor, which is how we like it. You could probably tone it back a bit by using only 1/3 cup cocoa.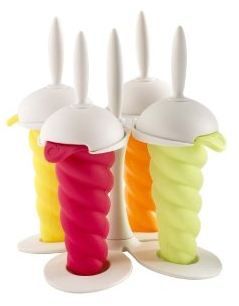 By the way, I highly recommend these silicone ice pop molds that I bought on Amazon.  I love the cute twirly ice cream cone shape.  Plus you can roll the silicone molds right off the pops with no mess or fuss.  No need to run the popsicle mold under hot water to release the frozen treat.
A word of advice though, get more than one set.  They only hold 1/4 cup each.  I have 2 sets and even that usually isn't enough to hold all of the mixture from my favorite ice pop recipes.
For those of you with dietary restrictions, this dairy free chocolate pudding pop recipe is also low fat, low calorie, vegan, and gluten-free.  So tell me… do you make ice pops for your kids during the summer?  What is your favorite recipe?