Each year about this time, I start thinking about our family's Christmas card.  I love sending out photo cards so our friends and family can see how the kids have grown.  At first, I created our cards with Photoshop and had it printed at a local discount store.  However, it was a tedious process.  It took me several hours to get the card exactly how I wanted it.  Last year, I gave Shutterfly's Christmas photo cards a try and I am so glad I did!  It was so quick and easy.  I just love how the card turned out. They were high quality and looked great.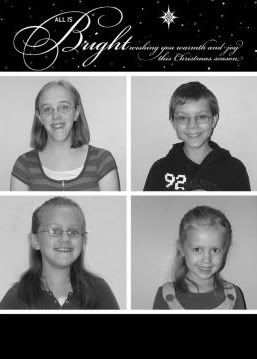 Shutterfly has so many designs to choose from, I am having a hard time picking a design for this year's card.  Here are my top three choices.
Pretty Pattern Christmas Card
I will probably go with this card if I decide to go with a group shot.  I love that it is something different from the traditional candy canes and snowflakes.
Breathtaking Moments Holiday Card
I love the simplicity and elegance of this photo card. Just gorgeous! I will go with this card if I decide to use individual photos of just the kids.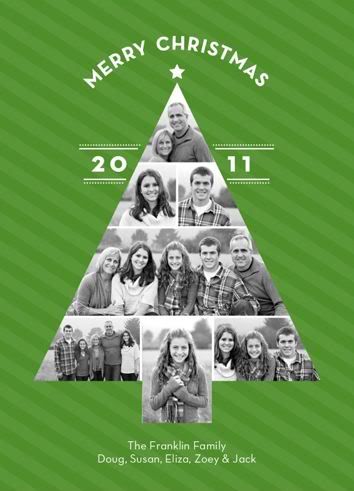 Tree of Memories Christmas Card
This is such a fun one! I love that if I go with this choice, I can include pictures of the entire family. The simple design lets the photos shine. I love that they have several photo card designs that allow you to upload 6+ photos.  Just perfect for larger families like ours!
Shutterfly's holiday cards are very reasonably priced.  The price depends on the quantity you order, but for any average family it will probably be $1 to $1.50 per card. I feel like that is an excellent value for something that the recipients will keep and treasure.  Plus if you go to a gift shop, you would pay a lot more than that for a card that will probably just be thrown in the trash after the holidays.
Shutterfly allows you to purchase as many or as little of each card as you want. If you need 43 cards to send out, you can buy 43 cards. You aren't forced to buy in specific quantities. The more cards you buy, the lower the price is per card. For a small fee, Shutterfly will even stamp and mail the cards for you. Think of what a time saver that would be during the hectic holiday season!
As soon as I make up my mind, I am going to be ordering my Christmas cards from Shutterfly.   I will probably order some photo calendars for the grandparents too. I can't wait to see how everything turns out. One less thing to worry about during the crazy months of November and December!
Want to win some gorgeous photo cards from Shutterfly?  3 lucky A Heart Full of Love readers are going to receive a gift code for 25 free photo cards!  This is a Rafflecopter giveaway so entry is quick and simple.
Are you a blogger? Want a chance at 25 free cards this holiday season? Register here: http://goo.gl/DDw7Q
Disclosure: I will be receiving 50 free photo Christmas cards in compensation for this post.  However all opinions stated within are my own.