This is a sponsored post written by me on behalf of Modern Mom Insider for Hellmann's. All opinions expressed are 100% mine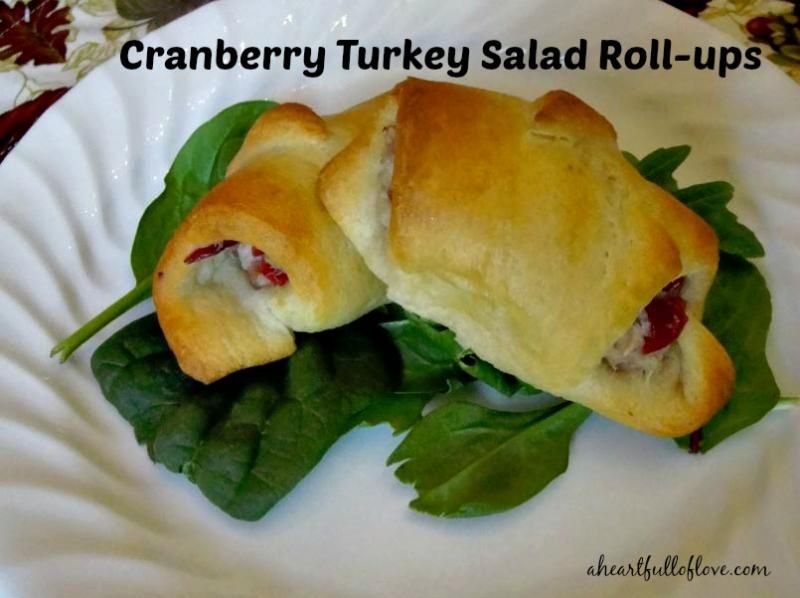 I hope all my US readers had a wonderful Thanksgiving. I know our family did. We ate too much as usual, and probably have enough leftovers to last us for a week. After a day or so, my family tires of eating reheated turkey and dressing though. So I am always on the lookout for recipes that help use up all that Thanksgiving turkey.
One of my favorite ways to use up leftover turkey is to make turkey salad out of it. I use Hellmann's mayonnaise  to add creaminess and homemade leftover cranberry sauce to give it a zing of flavor. The other ingredients in this recipe are ones I typically already have on hand, so it's easy to throw together.
Cranberry Turkey Salad Crescent Roll-ups Recipe
Ingredients
2 cups cooked turkey breast, shredded (see tip below for an easy way to shred your turkey)
1/2 cup Hellmann's Mayonnaise
6 Tbs Cranberry Sauce
1 stalk celery, grated or diced fine
2 tbs onion, grated or diced fine
1/4 cup chopped walnuts
Salt and pepper to taste
2 packages of refrigerated crescent roll dough (16 crescents)
A couple of tips: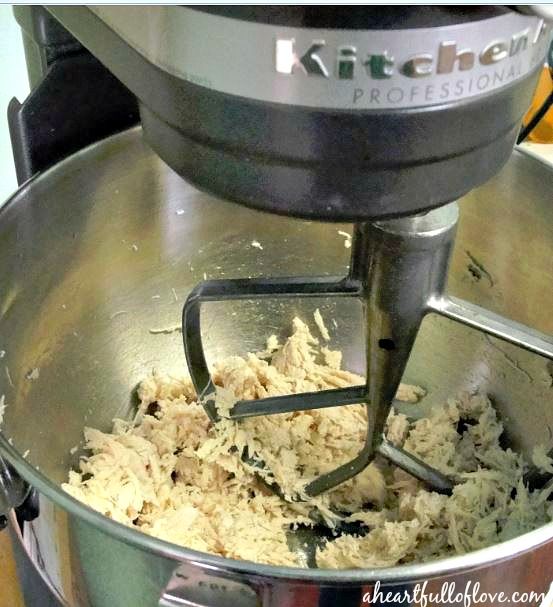 Start with approx. 2 cups of cooked turkey and shred it.  If you have a stand mixer, it is easy to shred cooked poultry.  I just throw it in my KitchenAid bowl and turn it on to speed 4.  It shreds it in no time.  This is so much easier than doing it by hand!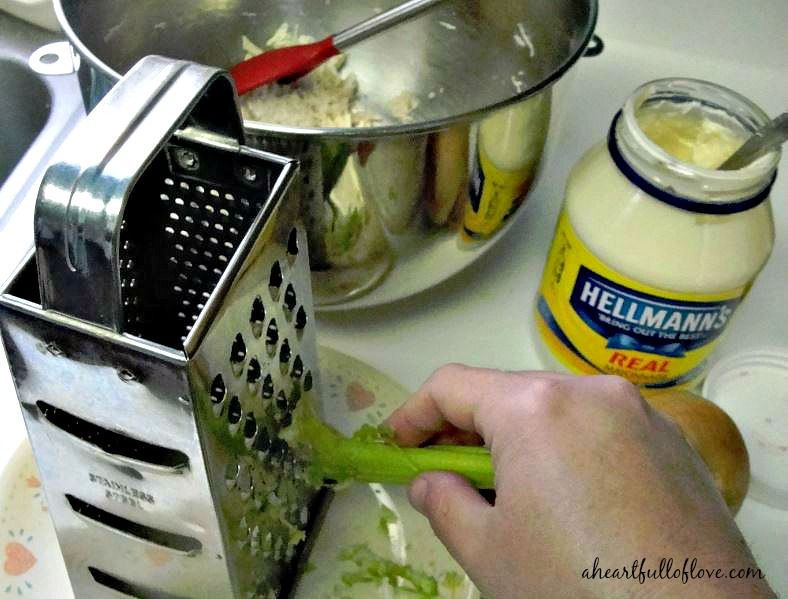 I use my box grater to grate the stalk of celery and onion.  I don't want big chunks of celery or onion in my salad, but I want the extra flavor they add.  So grating it gives just the right sized pieces to use in this recipe.
To make the recipe:
Preheat oven to 375 degrees.
In a mixing bowl, combine the shredded turkey, Hellmann's Mayonnaise, cranberry sauce, celery, onion, walnuts.  Add salt and pepper to taste.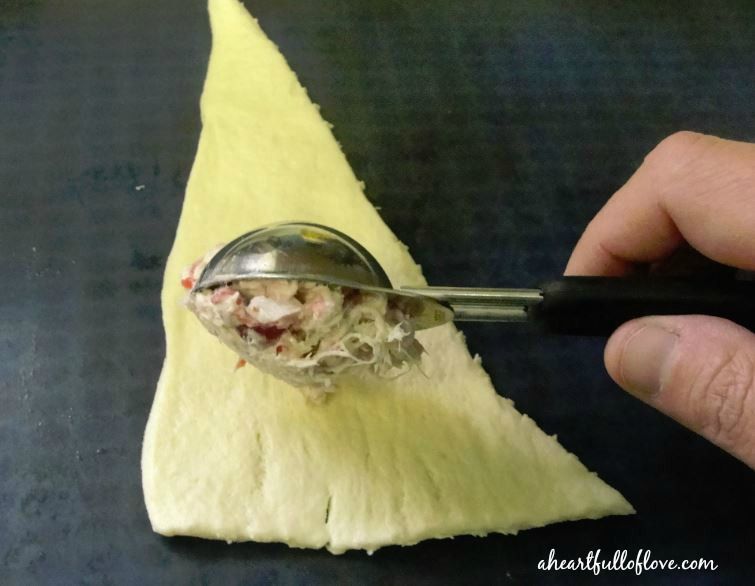 Unroll the crescent roll dough.  To each triangle, add a heaping tablespoon of turkey salad mix and then roll the crescent back up.  Place on a baking dish and repeat with remaining crescent roll dough.
Bake the crescent rolls for 12-15 minutes or until golden brown.  Serve warm.  You can also stick them in the fridge and eat them cold.  They are good either way, but I really like them cold.
If you have any leftover turkey salad after filling all the crescent rolls, store it in the fridge to use to make sandwiches.  You can also serve it on a bed of lettuce for a quick and easy lunch.
Keep your leftover turkey tasting great!
I always make a huge turkey each year because I love having all that extra cooked turkey to use in recipes.  However after a couple of days, the leftover turkey can really start to dry out.  Over the years, I have discovered that Hellmann's Mayonnaise can be a great way to jazz up your leftover Thanksgiving turkey.  Hellmann's Mayonnaise is made with real quality ingredients, like eggs, oil, and vinegar.  It is a great way to keep your turkey moist and flavorful, even days after Thanksgiving.
Need more inspiration for what to make with your leftover turkey?
Be sure to visit Hellmanns.com.  The site  has a ton of recipes to spark your imagination and help you find new and creative ways to use up all that turkey.
So tell me… What's your favorite recipe to use up leftover turkey?