Did you know that August 24th is National Waffle Day?  Our family just loves waffles for breakfast – especially Van's waffles. With no artificial ingredients, no hydrogenated or GMO oils, and no high fructose corn syrup, Van's frozen waffles are one convenience food that I happily serve to my family. I just pop them in the oven for a few minutes while I mix up some scrambled eggs. It's a quick and easy breakfast that's healthy too.
Our favorite variety of Van's Waffles is their multi-grain waffles. They are packed with 8 whole grains – whole wheat, oats, barley, brown rice, rye, quinoa, amaranth, and millet. Plus they taste great and our whole family enjoys them.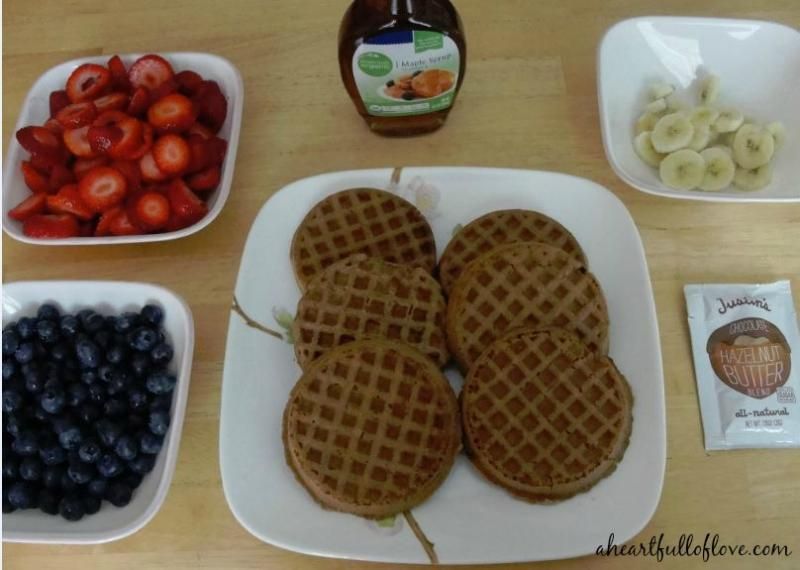 In honor of National Waffle Day, I thought I would share some of our family's favorite waffle toppings. I like to prep a bunch of toppings and set them out on the table and let everyone top their Van's waffles exactly how they want.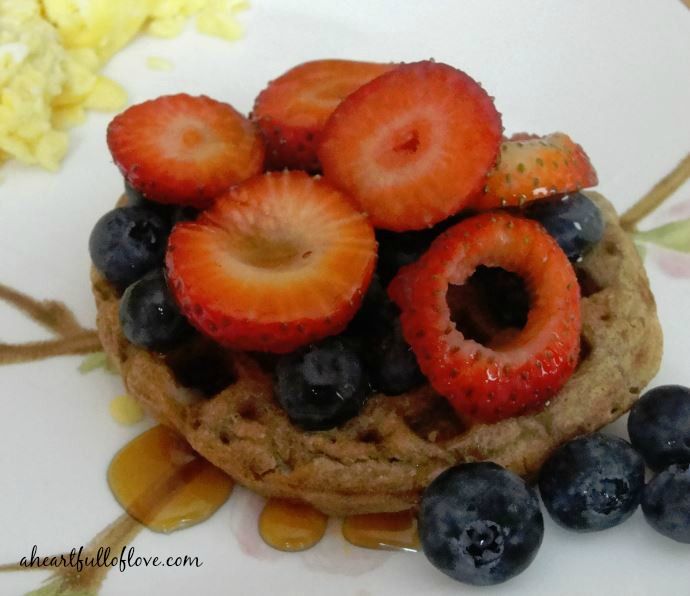 My husband and I like to keep it simple – fresh strawberries and blueberries, drizzled with real maple syrup. Yum!  Sometimes we mix things up a bit and use fresh peaches.   In the winter, I sometimes take frozen fruit, add a bit of honey,  and heat it on the stove until it begins to break down a bit.  It makes a yummy sauce that is also great for topping Van's waffles.
My middle daughter loves to top her waffles with peanut butter, bananas, and a drizzle of honey.  My son and youngest daughter are partial to topping their waffles with chocolate hazelnut spread and fresh strawberries.
No matter how you top yours, Van's waffles are a quick and healthy breakfast.  So tell me… What are your favorite waffle toppings?
And now for a fun giveaway…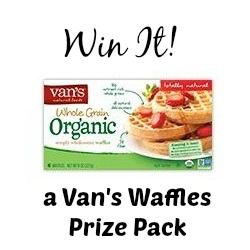 In honor of National Waffle Day, Van's Natural Foods wants to bless one A Heart Full of Love reader with a Van's Waffles Prize Pack. The prize pack will include 4 coupons for free Van's Waffles and a tote bag. Entry is easy through the Rafflecopter form below. The giveaway ends September 1st at 11:59 pm EST and is open to US residents age 18 and older.
Disclosure: I will be receiving Van's waffles coupons in exchange for this post. No other compensation will be received. All opinions stated are my own.