Welcome to A Heart Full of Love, where I feature Fun Crafts, Great Food, and Family Fun!
 My name is Jennifer.  I am a Christian mom of 4, happily married to my high school sweetheart for 20 years now.  My husband and I met in high school marching band – he played saxophone and I was in the color guard.  We have been together ever since.  (Our son is now a member of the same marching band with the same director!)  Our children are all school-age.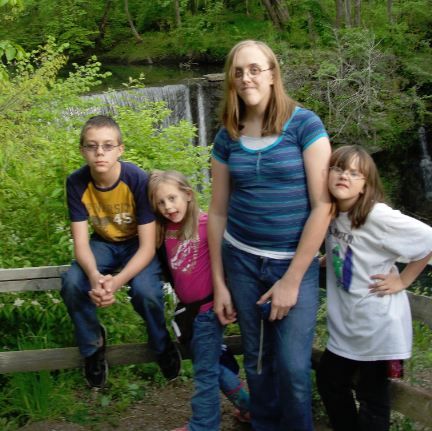 We have an 18 year old daughter who is heading off to college this fall, a 14 year old son who will soon be starting his first year of high school, a 9 year old daughter, and a 7 year old daughter.   I affectionately refer to them as "the musical one", "Lego boy", "the bookworm", and "the little one".
I love all things crafty and giving handmade gifts.  My favorite crafts are scrapbooking, rubber stamp carving, crochet, and plastic canvas.  My 2 youngest daughters love to craft as well and their preferred projects are making things for their American Girl Dolls.
I am passionate about organic foods and foods prepared in traditional ways. I cook…a lot!  I make nearly everything from scratch,  because I have the luxury of having the time to do so.  My dream is to someday be able to grow all our family's foods. A small farm with a huge garden and a few chickens sounds like heaven to me!
I am a dietitian by profession, but currently work at home full-time.  I may return to working outside of the home after my kids are grown, but for now I enjoy every minute I get with them.  In addition to blogging, I run the Blog Giveaway Directory.  In my spare time, I also take on freelance writing projects.  Now that I have been blogging for 2 years, I hope to start attending blogging conferences.
So now you know a little bit about me. A Heart Full of Love is part journal, part scrapbook, and part cookbook. Above all, it is a labor of love.
Contact Jen
By email: jennifer {at} aheartfulloflove {dot} com
For information on review and giveaways here at A Heart Full of Love, please see our Advertising Policies