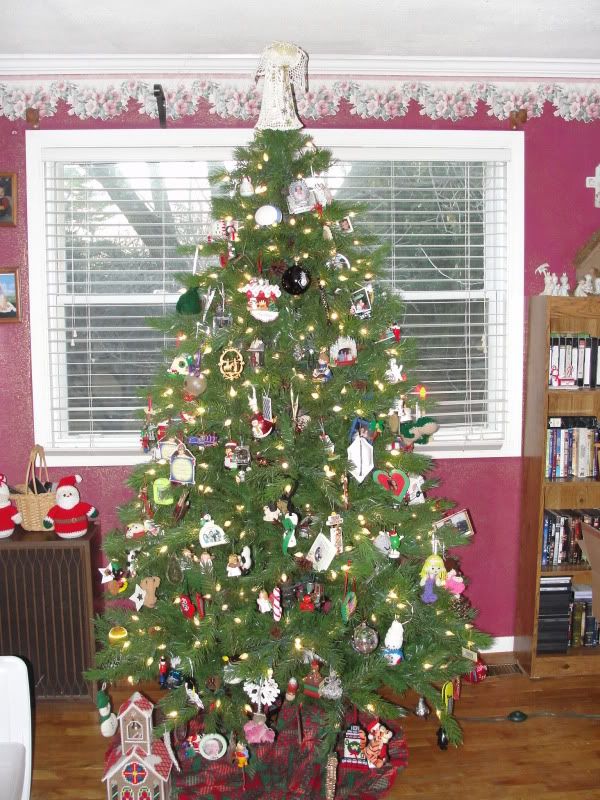 Our tree may not win any decorating contests, but I wouldn't have it any other way.  From the angel on the top of the tree my grandma crocheted, to the handmade ornaments my kids made at school, every decoration is special.  Every year when we put ornaments on the tree, it is like looking back through a scrapbook of our lives together.
When we were first married, my husband and I started the tradition of exchanging a new ornament each Christmas Eve. From the very beginning we tried to choose an ornament for each other that represented something significant from the year. As the kids came along, they got new ornaments each year too. When the kids leave home and have their first Christmas tree, they will hopefully take with them a box full of ornaments and a whole lot of happy memories.
This week's Top 2 Tuesday over at The Undomestic Momma wants to know your top 2 favorite Christmas ornaments. I had such a hard time deciding!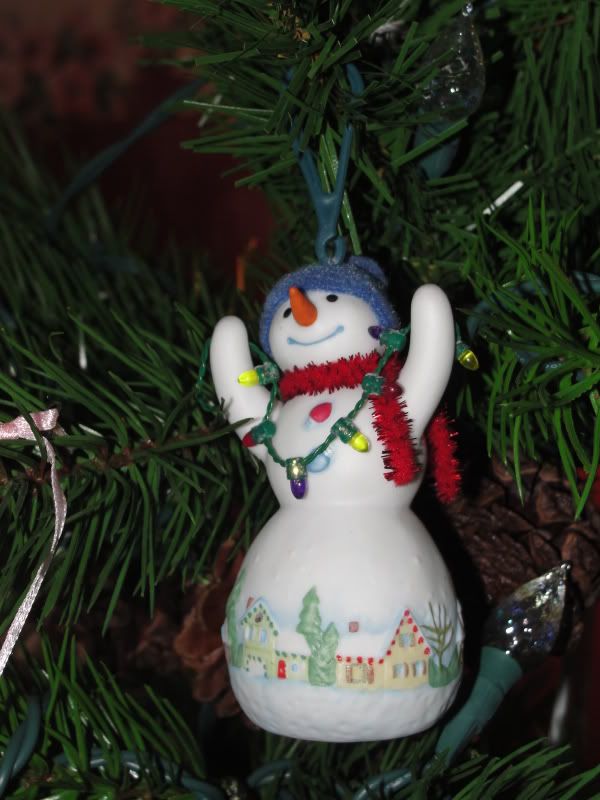 #1 – "The Year of the Snowman" ornament
Several years ago, my husband lost his job right after Thanksgiving. Since I was a stay at home mom, our family of 6 was going to have to survive on unemployment until my husband could find a new job. It was going to be tough just paying our bills, let alone getting anyone anything for Christmas. Fortunately we had received a large gift certificate a few months earlier that took care of gifts for the kids.
After being depressed over the state of our finances for a couple of days, I finally decided that if I couldn't buy gifts, I could make them.  I looked through my craft patterns and started planning what gifts I could make. I came across a crocheted snowman gift bag pattern and decided that it would be quite cute filled with wrapped Christmas cookies and candies.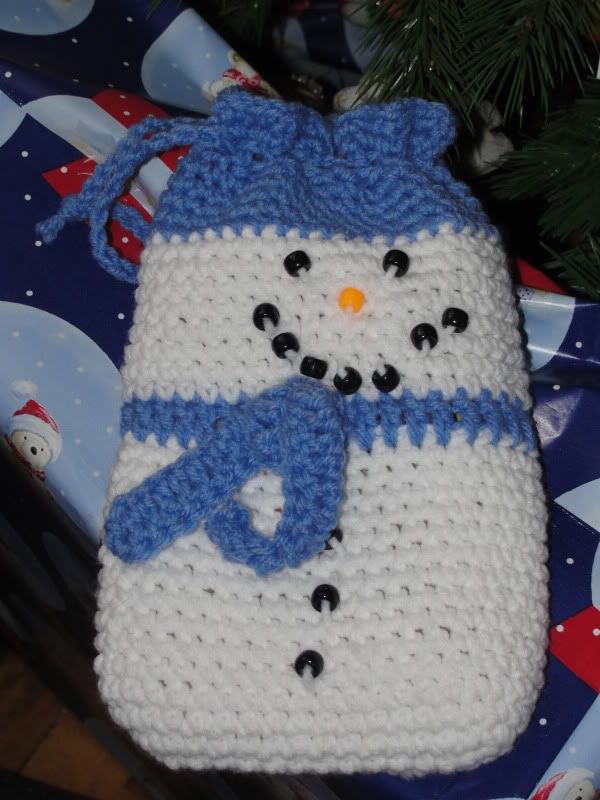 I spent nearly every free minute crocheting that Christmas season.  Pretty much everyone on our Christmas list got one.  My husband and I started referring to it as "the year of the snowman."   So my ornament from my husband that Christmas was a snowman.  I never fail to smile when I see it.  (I still make a couple of those snowman bags each Christmas as gifts for the kids teachers.  I put in a $5 Blockbuster gift card, a bag of popcorn, and some hot cocoa mix to treat the teacher to a movie night.)
#2 – EMU ornament
This was last year's ornament.  In 2009, I finally graduated from Eastern Michigan University with a degree in dietetics.  I love this ornament because it reminds me how hard I worked to finish my degree, while completing a 2-year internship,  and raising 4 kids.  It was a completely chaotic for a couple of years, but I survived.  This ornament reminds me that anything is possible if you want it bad enough and are willing to work hard to get it.
Happy Holidays!