We have a lot of family who lives far away, so I typically send photo greeting cards each year for Christmas. I always get nice emails from family and friends letting me know they enjoy seeing how my kids have grown and changed from year to year. This year will be no exception. In fact, I am currently in the process of trying to decide which Minted.com Christmas card I want to send this year.
Minted.com carries a great selection of stationary for parties, holidays, and celebrations. In addition, they also offer a variety of personalized photo gifts and art prints.  I was surprised to see that they even carry fabric and home decor items.
I absolutely love Minted's selection of holiday cards. I prefer the cards that let you use multiple photos as I can never decide on just one photo to share with family and friends, but I found a couple of single photo cards that caught my eye as well. I am having a hard time choosing between several of the cards.   Here are a few of my favorites.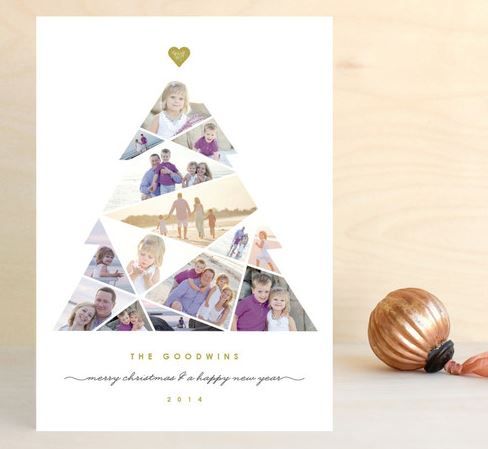 This card caught my eye immediately.  What a unique twist on the holiday photo card!  I love that it allows you to add a large number of photos.  It will be a great way to share some of our most treasured memories from the past year.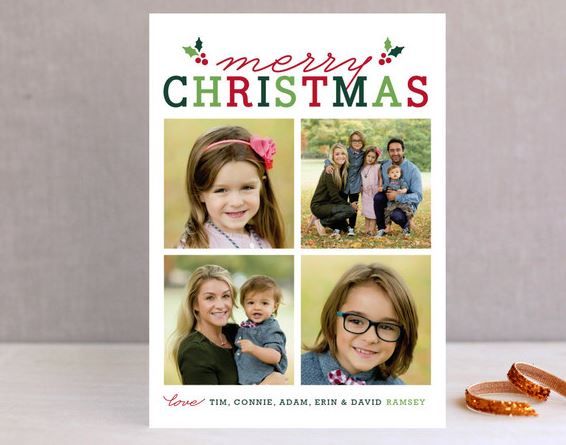 I love the simplicity of this card and the bright Christmas colors of the title.  This one would be great to showcase close-up shots of the kids.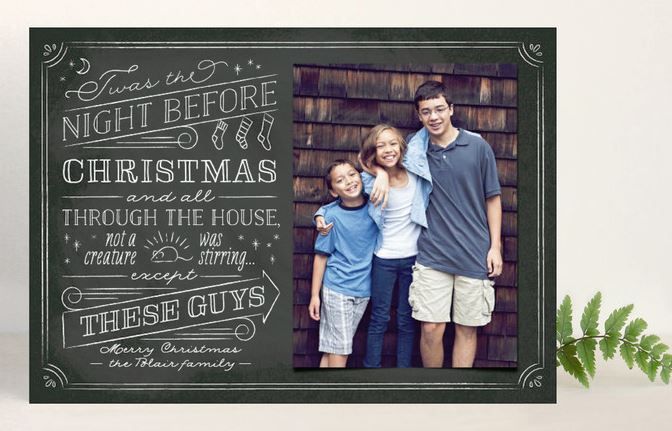 I am loving the chalkboard trend right now in crafts and decor, so this whimsical card stood out right away.  Plus the text is so fitting for my kids who can barely sleep a wink on Christmas Eve night.
This card reminds me of a Christmas bucket list!  I love the reminder to take a break from our hectic schedules this holiday season and enjoy some time making memories with your family.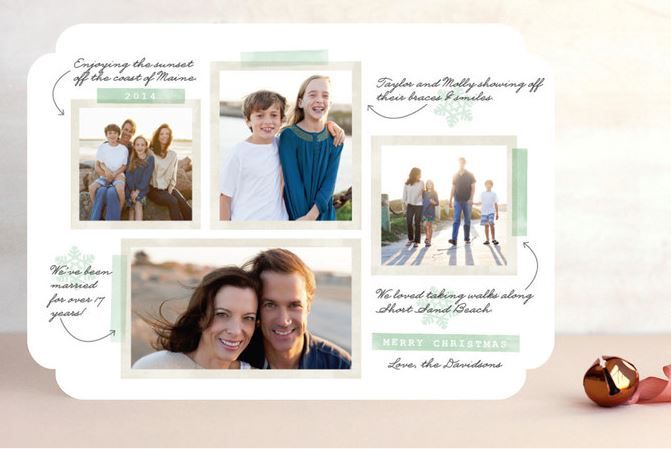 I love that this design lets you add a small blurb about each photo.  It's a great way to let family and friends know what you have been up throughout the year.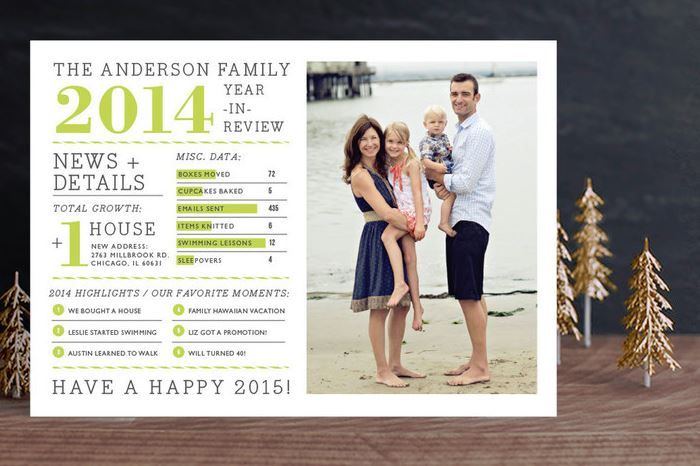 I think this card might eliminate my need for a Christmas letter!  Instead of just a photo, it lets you customize the text to share bits of your life.
Maybe you can help me decide which will be our Christmas card this year. Be sure to leave me a comment at the bottom of this post and let me know which is your favorite.
In addition to holiday cards, Minted.com also has a great selection of holiday gifts.  Photo gifts are always such a meaningful choice – especially for grandparents and far away family.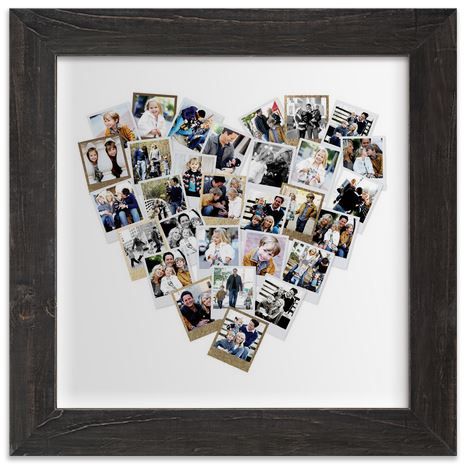 I absolutely love this Heart Snapshot Mix Stamped Photo Art.  I think it will make the perfect Christmas gift for my in-laws.  They live about halfway across the country and we only get to see them a few times a year. So I am going to personalized it with pictures of the kids.  Isn't it just gorgeous?
Whether you are looking for quality holiday cards or personalized gifts, I highly encourage you to check out the selection at Minted.com.  You won't be disappointed!
Disclosure:  I will be receiving a Minted.com Gift Card for sharing information about their holiday cards and gifts.  However, all opinions stated are my own.