My husband and I decided we needed an incentive to exercise more now that the weather is warming. So we are currently rewarding ourselves with $1 for every mile we walk together. We are saving for a solar charger backpack to take with us when we go hiking. (The geocaching and letterboxing apps we use on our phone are battery hogs!) To earn enough money for the charger, we will need to hike 135 miles. This past weekend went on a 10 mile hike and were able to add $10 more towards the charger.
For this weekend's hike, we chose Battelle Darby Creek Park in Columbus, OH. It is a beautiful park and the trails are well-maintained. Here are some of the sites we saw along the way.
We spied these little guys sunbathing on a log along the Turkey Foot Trail. Evidently the Turkey Foot Trail is a great place to see wild turkeys later on in the year.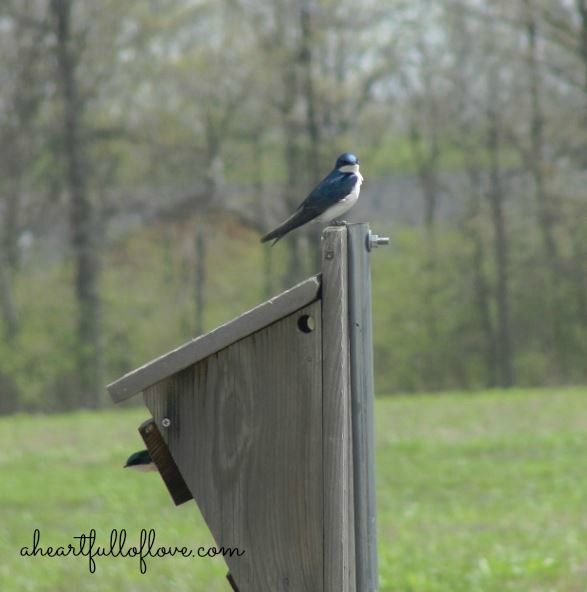 This swallow was perfectly content to pose for a picture. Hiking with 4 kids usually scares off most wildlife so I was pleased to get this picture.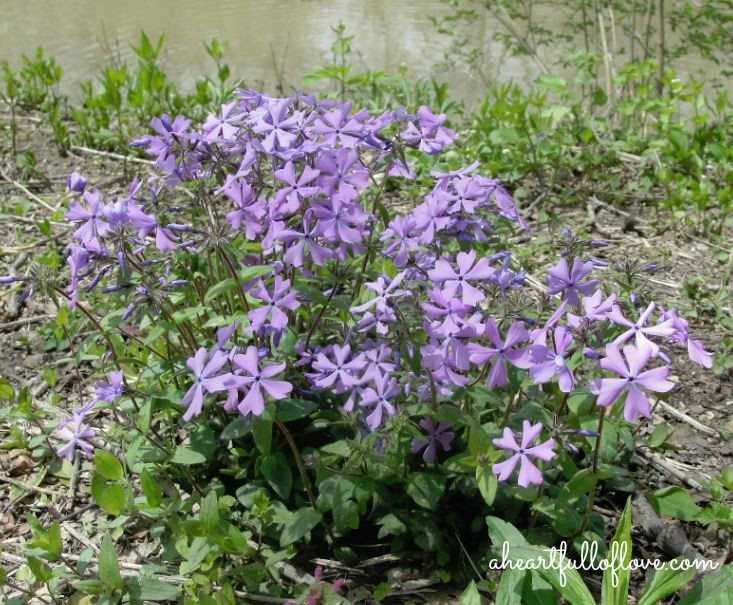 I love all the little wildflowers that are starting to show up in the woods. I think this one is a type of Phlox, but I am not positive.
We discovered this Ohio historical marker near the Darby Creek canoe launch. I love coming across them and learning more about the history of the area.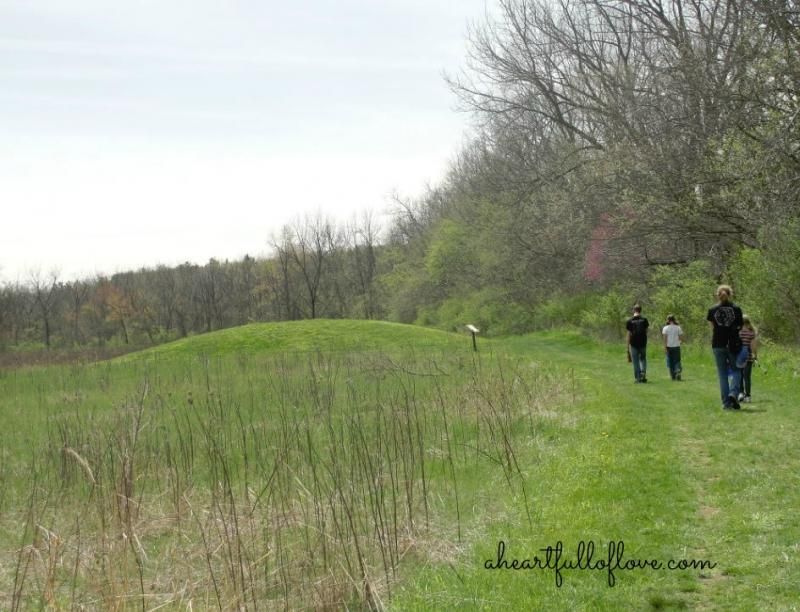 The Fort Ancient Mound can be reached by taking the Fort Ancient Trail which is a spur off the Terrace Trail.
This is the nature center at Battelle Darby Creek Park. What is interesting about this building is that it has a living roof. It was hard to get a good shot of it, but the roof is entirely full of growing plants.
From the nature center you can get a nice view of the park's herd of bison. I guess during the warmer months, they move them to a closer pasture, but for now we had to be content with viewing them from a distance.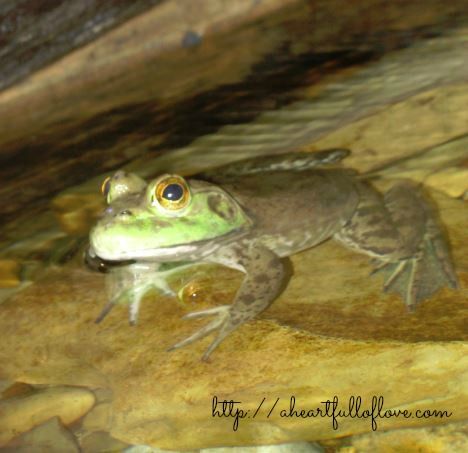 Inside the nature center, they had a really cool living stream exhibit. I caught a glimpse of this little guy hiding in a corner.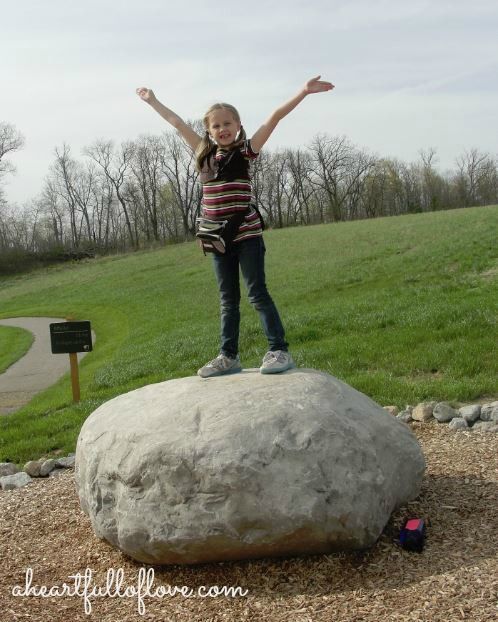 Miss S had a surprising amount of energy for a little girl who had just walked 10 miles!
We had a wonderful day exploring Battelle Darby Creek Park. If all the Columbus metro parks are this nicely maintained, I definitely want to visit more of them.
Feel free to link to your Wordy Wednesday post below.