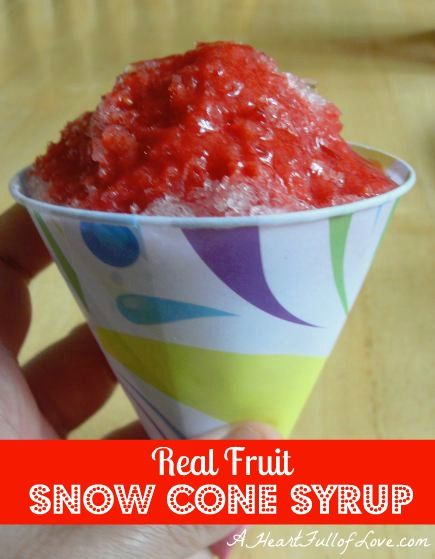 It seems like every store I go into lately has a display of ice cream makers, ice shavers, and snow cone syrup.  My kids love snow cones during the summer.  However I don't love the ingredients in the commercial syrups – tons of high fructose corn syrup, artificial flavorings, artificial coloring, and other chemicals.  No thank you!  Most homemade snow cone syrup recipes out there on the internet aren't much better as they call for packets of Kool-Aid and tons of refined sugar.
Fortunately it is quite easy to make your own snow cone syrup with real fruit.  Today I would like to share my Raspberry Peach Homemade Snow Cone Syrup Recipe.
This homemade snow cone syrup recipe contains just 3 ingredients, so it is simple to make.   The raspberries give it such a pretty color.  Plus, I just love the taste combination of Raspberries and Peaches.  Yum!
Raspberry Peach Homemade Snow Cone Syrup Recipe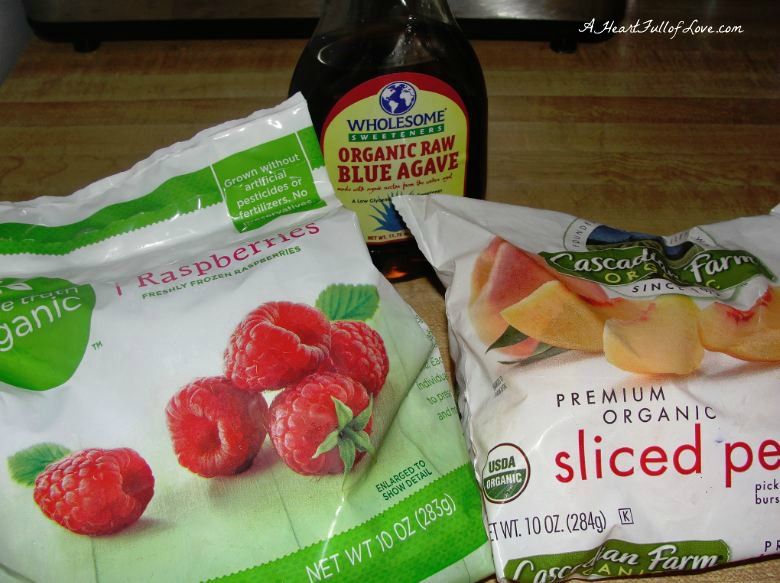 Ingredients
1 – 10 oz bag of frozen raspberries (organic preferably)
1 – 10 oz bag of frozen peaches (organic preferably)
1/2 cup agave nectar
Thaw the fruit overnight in your refrigerator.  Add thawed fruit and agave nectar to a blender or food processor. Process until smooth.  If you have a high speed blender such as a Vitamix, you may be able to get those raspberry seeds crushed enough so the syrup is smooth.  Otherwise, strain the liquid to remove the seeds.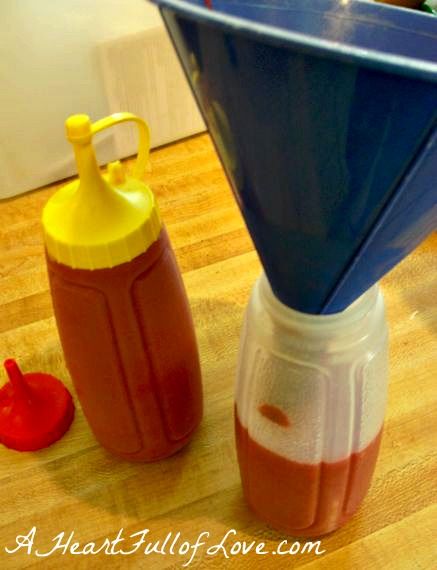 Transfer syrup to a squeeze bottle to make it easy to squirt over the ice.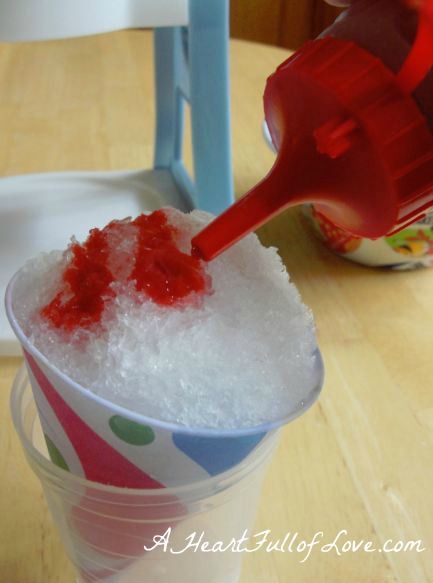 Unlike commercial syrup, this doesn't soak completely into the ice.  So I recommend layering ice and syrup.  Or you can do what I usually do, and mix it in a bowl until well combined and then scoop the mixture into snow cone cups.  Store any leftover syrup in the refrigerator and use within a week or so.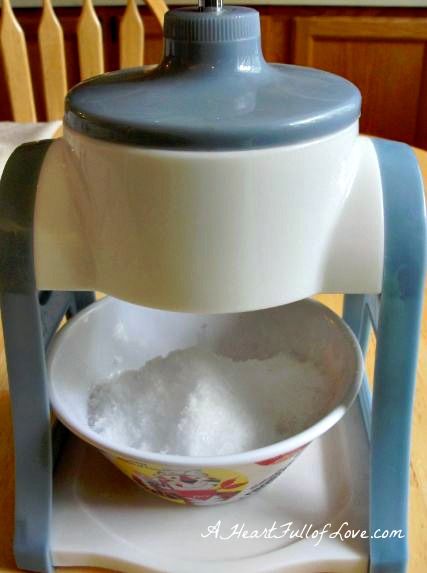 '
For making snow cones, I highly recommend the Pampered Chef Ice Shaver.  It's non-electric, so my kids get a kick out of turning the crank and shaving the ice themselves.  I got mine 18 years ago and it still is in great condition!  I am not sure if Pampered Chef still makes these ice shavers,  but you can find them on eBay or Amazon.
I typically serve this to my kids in a small bowl.  For a true snow cone experience though, you can find the paper snow cone cups this time of year.  Although I haven't been able to find them around here, there are also silicone snow cone cups that you can reuse over and over again.  They are a great investment if your kids love snow cones as much as mine do.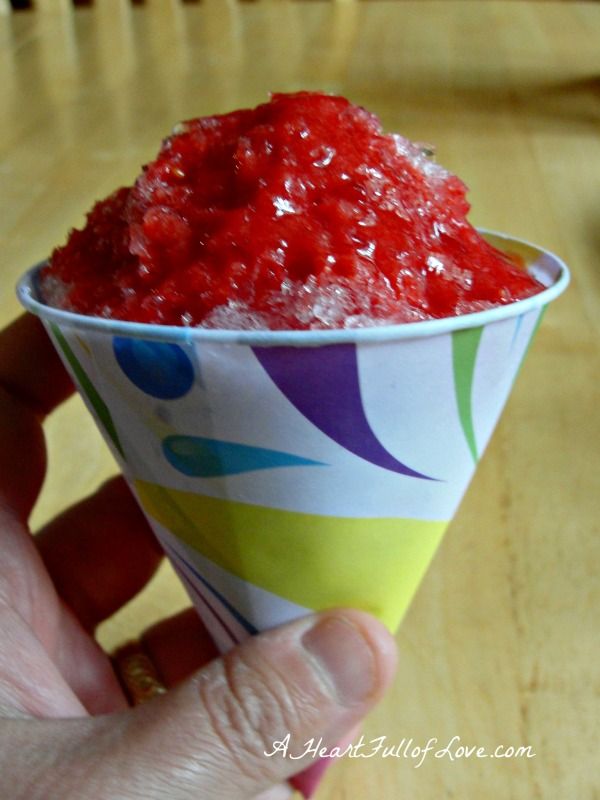 If you try this Raspberry Peach Real Fruit Homemade Snow Cone Syrup Recipe, you will have to let me know if you liked it.  The nice thing about this healthy snow cone syrup recipe is that you can easily adapt it to other flavors by using different fruit.  It can also be made with other sweeteners such as honey, maple syrup, etc.  You can also make the snow cone syrup with fresh fruit.  It's a yummy summertime treat you can serve your child with no guilt.  Enjoy!