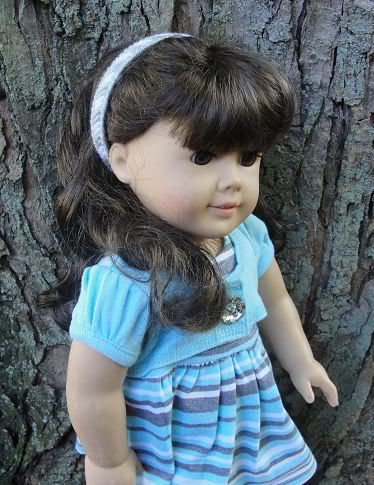 While I love crafting for my daughters' American Girl dolls, I also enjoy crafting with my daughters.  At their age though, the crafts have to be fairly simple and completed in one session so they don't lose interest.   I have been teaching them to sew using plastic canvas so I came up with a simple project that the girls can make by themselves.  Keep reading to see how you can make a quick and easy American Girl doll headband crafted from plastic canvas.
These work up super quick.  My daughters finished theirs in about a half an hour so this was perfect for their attention spans.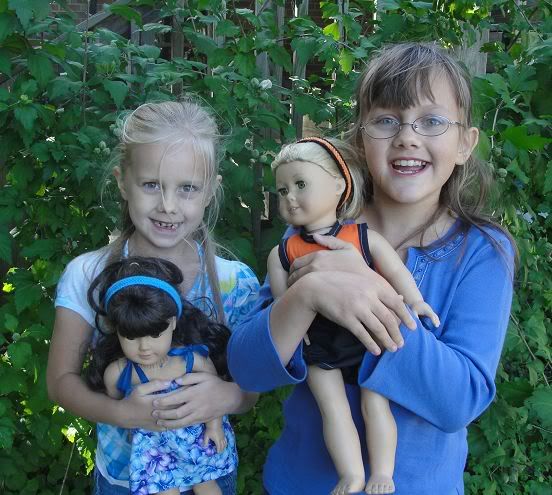 Miss S and Miss A were so proud of themselves for making the doll headbands all on their own. They are already asking what they can make next.
These are so easy to make, you can make several to coordinate with different outfits. We even made one to match a Valentine's outfit. (The outfit is from Build-a-Bear. Sometimes those outfits work great with AG dolls, especially if you use leggings.)
Tutorial for making an American Girl Headband
Materials Needed
1 sheet of 7 count plastic canvas (this will make quite a few headbands)
yarn in color of your choice
scissors
3 inch piece of 1/2 inch elastic
optional embellishments (small ribbon roses, bows, sequins, or buttons)

Instructions
Cut a strip of plastic canvas that is 3 holes x 70 holes.  If you have an uncut piece of canvas, you can just cut a 3 hole strip along the short edge.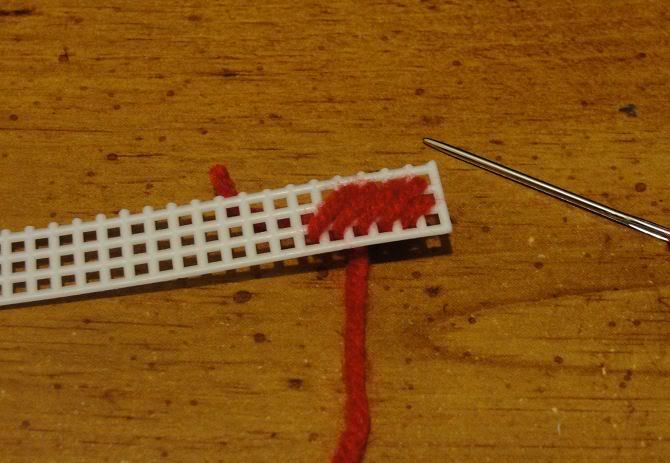 Using a Gobelin stitch, stitch headband according to the chart on the left.  You can also use the continental stitch, but it takes longer.  Using the Gobelin stitch ensures that children can finish the project quickly.
Now you will need to attach the end of the elastic to one end of the headband.  I folded the elastic over slightly and whipstitched it to one of the short ends of the headband.  (You may want to do this step for your child as it can be difficult to go through the elastic.)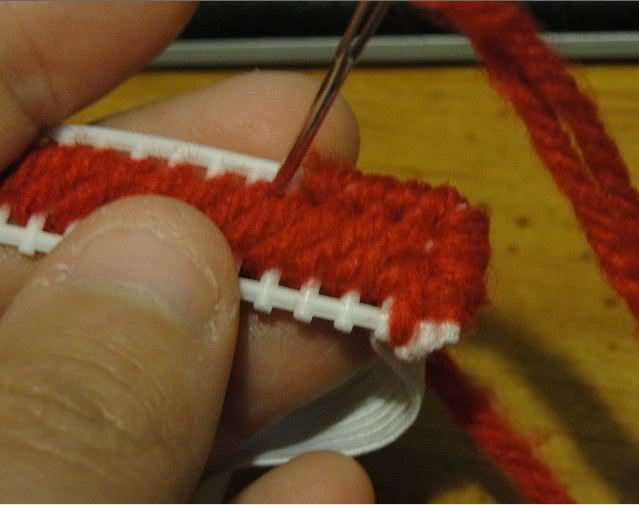 Overcast the first long edge. Then whipstitch the other end of the elastic to the other short end of the canvas.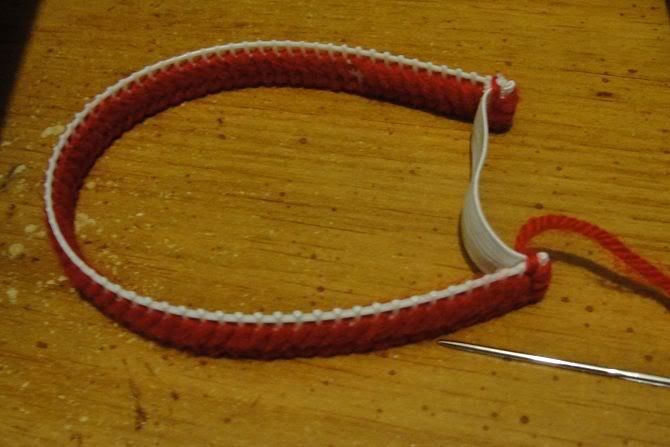 Finish by overcasting the last long edge.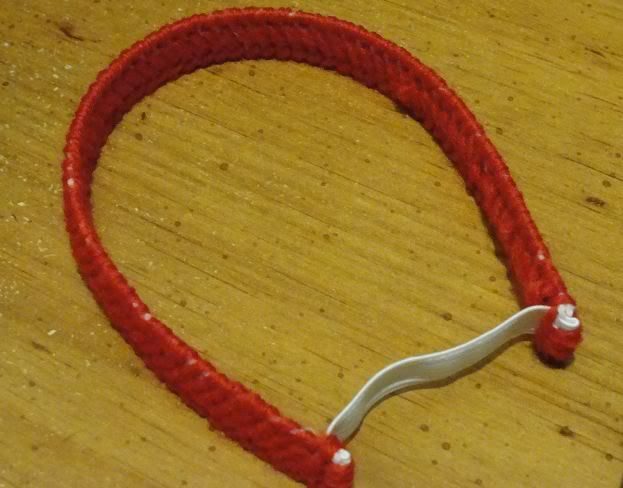 All done! Feel free to embellish as desired with a cute button or a ribbon rose off to the side.
Happy Crafting!