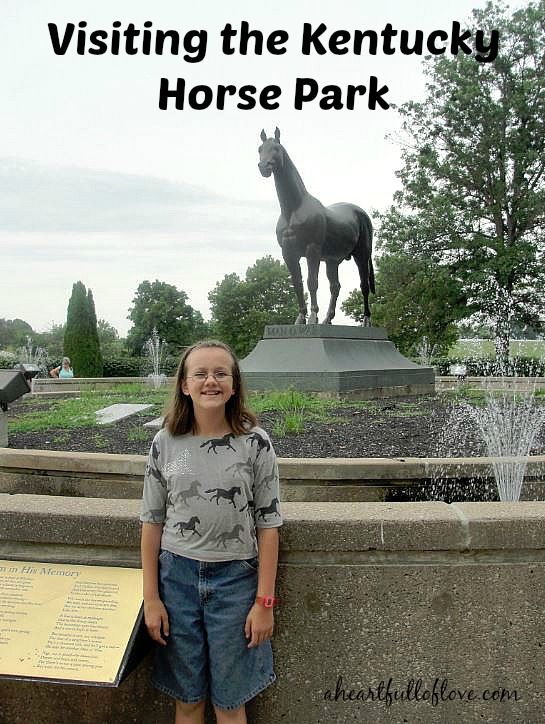 As I mentioned in my recent horse cupcake toppers post, my middle daughter is currently infatuated with horses.  So when I read a review of the Kentucky Horse park on another blog, I knew a visit there would be a great birthday treat for Miss A.
We had seen signs for the Kentucky Horse Park many times while traveling down I-75 to Florida, but never really knew what it was.  We figured it was a place for horse races, or a horse farm, or something along those lines.  However, it is much more than that.
Part museum, part farm, and part entertainment, the Kentucky Horse farm is a great place to spend the day.  Included in your admission are 2 museums, several shows, and lots of exhibits and chances to see these beautiful animals up close.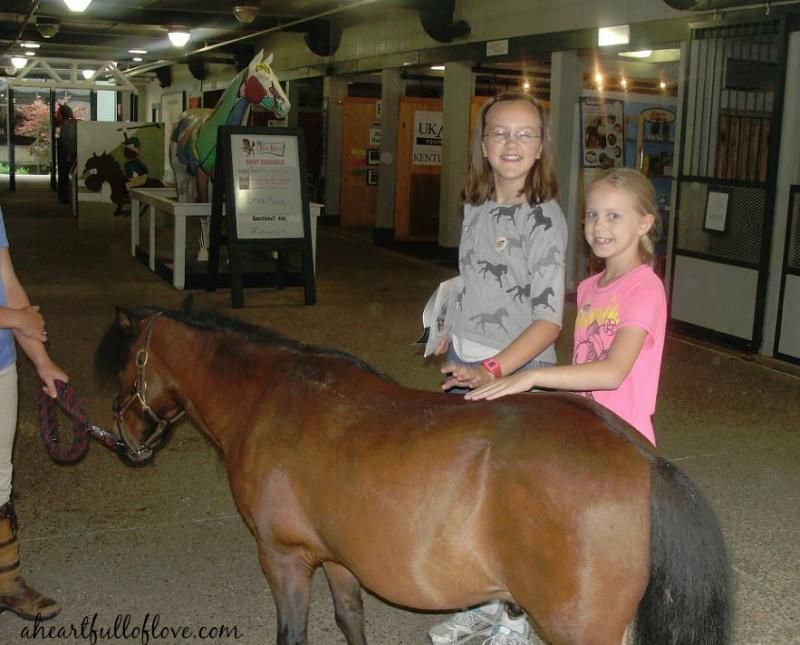 We started off in the Kid's Barn.  It features a lot of exhibits that teach a child what is involved with horse ownership and care.  However the highlight of the barn for Miss A was getting to visit with the miniature horse.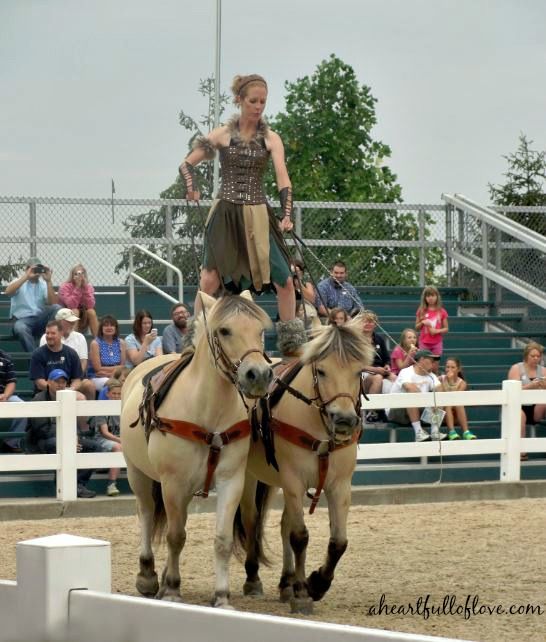 Next we decided to take in their Horses of the World show.  They brought out about half a dozen breeds of horses and told a bit about each of them.  The girls really liked this show, especially when they brought out the Norwegian Fjord horses and the handler paraded around the ring standing on their backs.  Quite impressive!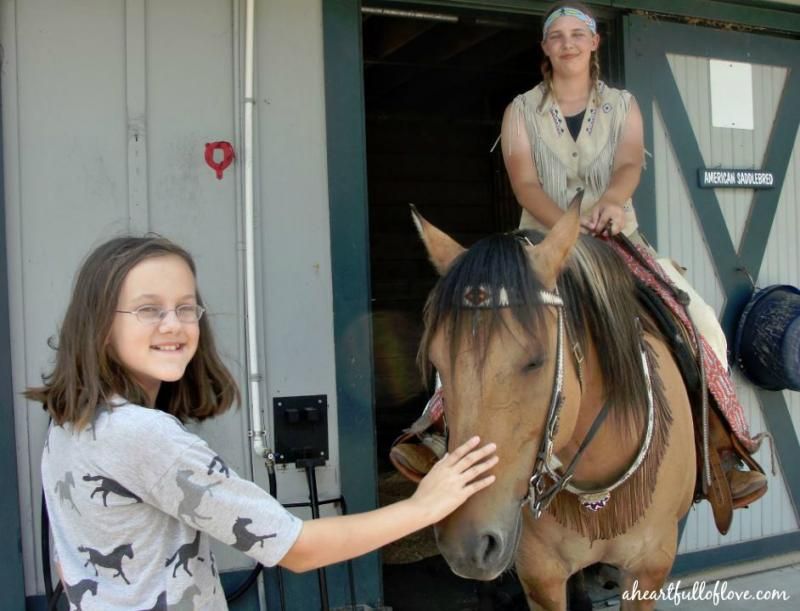 After the Horses of the World show, you could visit the animals featured in the show and ask their handlers questions.  Miss A really enjoyed getting to see the horses up close and personal.  I am not much of a horse person myself, but these really are beautiful animals!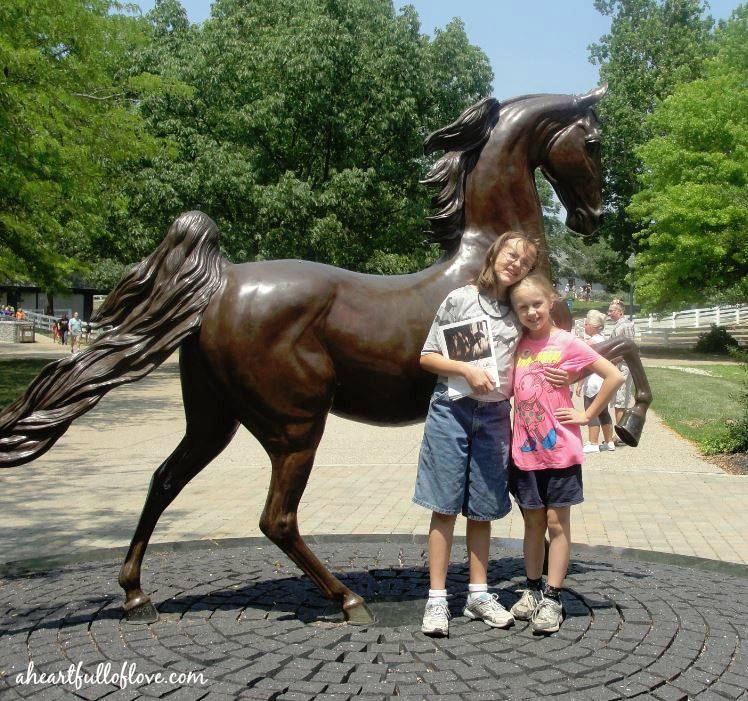 While you are at the Kentucky Horse Park, be sure to check out the museums.  Included in the ticket price is admission to the International Museum of the Horse and the American Saddlebred Museum.   We only had time to visit the International Museum of the Horse, but would have liked to have visited both while we were there.
The International Museum of the Horse is a Smithsonian affiliate, and like other Smithsonian museums is definitely worth a visit.  The museum takes you through a horses role in our lives throughout history and ends with a section on horse racing.  We don't know much about horse racing, but it was interesting learning more about Man O' War.  For example, we learned that Man O' War was the first horse to be embalmed and given a funeral!  Incidentally Man O' War is buried at the Kentucky Horse Park, and you can visit his memorial near the entrance.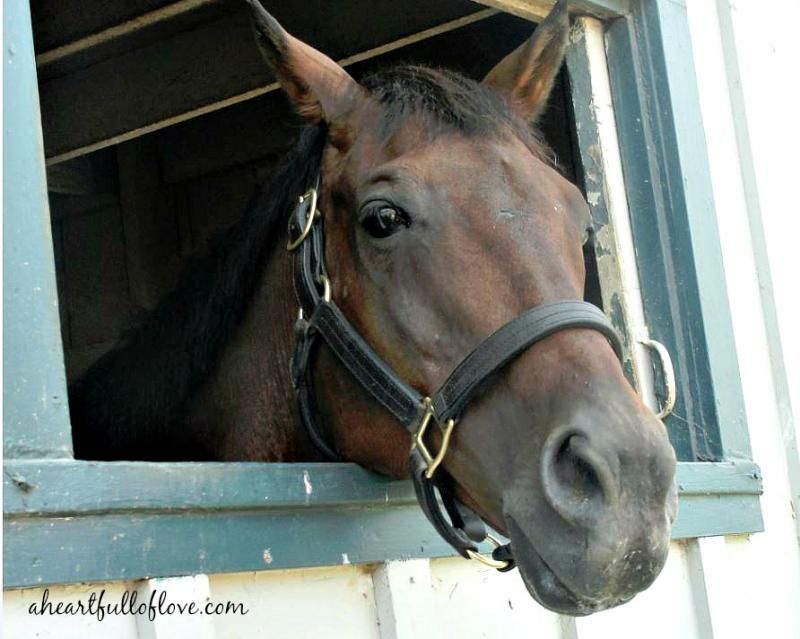 Another interesting section of the park to visit is the Hall of Champions.  You can see past Kentucky Derby winners who are no longer racing and now live at the park.  They also have a twice-daily show where you can learn more about these amazing horses.
All in all, we had a wonderful day at the Kentucky Horse Park.  It was both entertaining and educational and well worth the visit.  To learn more or to plan your visit, check out http://www.kyhorsepark.com
Disclosure:  This is not a sponsored post in any way.  We visited recently and wanted to share our experience.