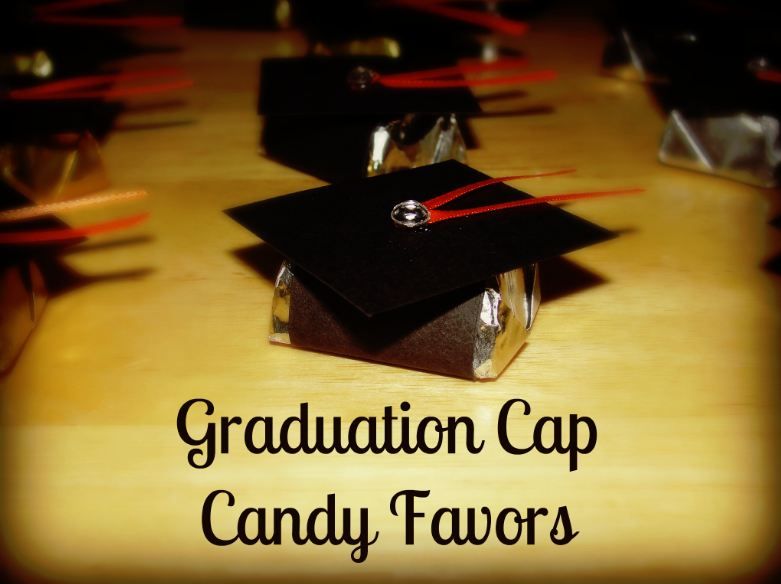 My oldest daughter will be graduating from high school in a little over 3 weeks!  Yikes, I feel old
 I  have kicked into full party planning mode to get ready for her grad party.  When I saw these cute Graduation Cap Candy Favors on Etsy, I knew I wanted to make them for the party. (If you don't have the time or inclination to make your own, be sure to check out that listing on Etsy.)  However, if you are crafty like me, it is so easy to make your own.
Materials Needed for the Graduation Cap Candy Favors
a bag of Hershey's Nuggets Candy
Transparent Tape
1/8″ Ribbon in the color of your choice
Rhinestone Jewel Accents (you could also use small beads or sequins)
Paper Trimmer or scissors
Glue Dots or a Glue Gun with low temp glue sticks
Instructions for making Graduation Cap Candy Favors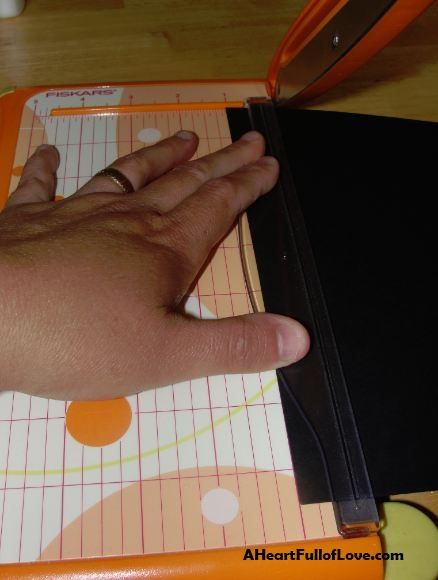 Start by cutting your black cardstock.  You will need a 1″ x 3″ strip to go around the candy and a 1.5″ square for the top of the cap.  Cut one of each of these pieces for each candy favor you are going to make. A paper cutter makes quick work of this.
Wrap the 1″ x 3″ strip around the middle of the candy, taping to secure. To ensure the cardstock wrapper doesn't slip off, you can tape both ends to the candy.
Cut a 3″ length of ribbon for each candy favor. Fold the ribbon in half, forming a shallow V. Glue to the center of the square.
Glue 1 rhinestone to the point of the V on the square. Then glue the square to the top of the wrapped candy, referring to photo for placement.
I used glue dots to make quick work of these. If you use a glue gun, I would recommend low temp glue sticks.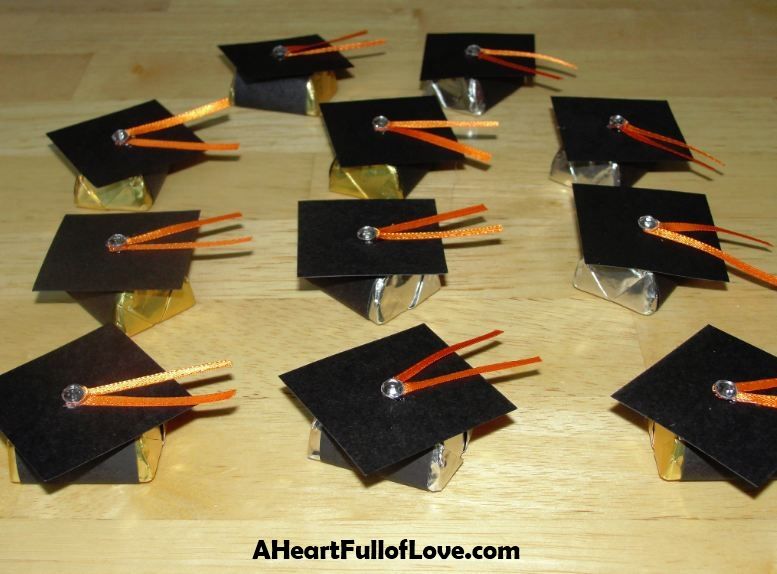 These graduation cap candy favors are just adorable. I love how quick and easy they are to assemble. I am planning on scattering them around on the tables at the grad party. I also am going to make up little favor bags of these for my daughter to hand out on the Senior's last day of school.
Do you have a graduate in your family this year? I have started a Grad Party idea Pinterest board to collect all the ideas I find. If you have any graduation crafts or recipe ideas to share, feel free to leave a comment below.  If  you enjoyed this graduation cap candy favors tutorial, I would really appreciate it if you would share it using one of the buttons below.  Happy crafting!