We recently returned home from spending Christmas with my husband's parents in Wisconsin.  Our big plan for the week was to visit the Mall of America (more on that later) so I didn't want to spend a lot of money on other activities.  We had a pretty small budget for this vacation, so I spent the past few months searching for free family activities in Wisconsin.   About an hour away from my in-laws is the Laura Ingalls Wilder birthplace.  Since I loved reading the Little House on the Prairie books as a child (and the Bookworm is currently reading them) I put that on my list to do if the weather cooperated.
Fortunately for us, the weather was beautiful and free from snow.  It was cold, but not unbearably so.  I discovered that there were several letterboxes and geocaches in the area, so we planned to get those along the way.  I have a goal for myself to go letterboxing in all 50 states, so I was excited to be able to cross both Wisconsin and Minnesota off my list on this trip.
The Laura Ingalls Wilder birthplace is near Pepin, Wisconsin.   To get to her birthplace:  Follow County Highway 35 northwest out of Pepin and turn right onto County Rd. CC.  After several miles (sorry I didn't make note of the exact mileage), you will come to The Little House Wayside.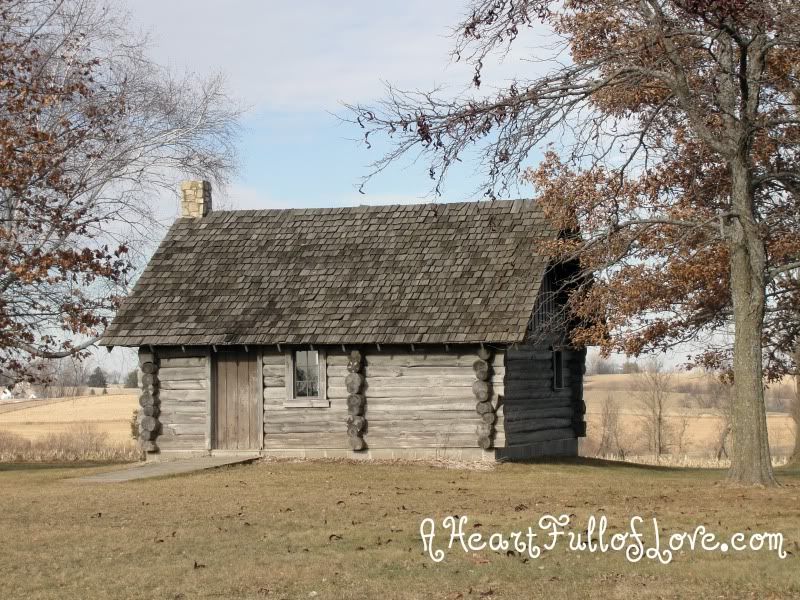 The original cabin is long gone, but there is a replica cabin that you can explore.  The Big Woods Laura talked about in the book is also gone, replaced by farm land.  However, it was a neat experience just being on the land where Laura was born.  I found it amusing that my husband had to duck to go through the doors of the cabin. People must have been shorter back then.  The cabin itself consists of a central room with a fireplace, 2 small rooms off the central area, and a loft.  We had quite an interesting family discussion about how the Ingalls family lived in such a small home and what life must have been like back then.  It really made my children think about how it would have been to live with hardly any toys or possessions.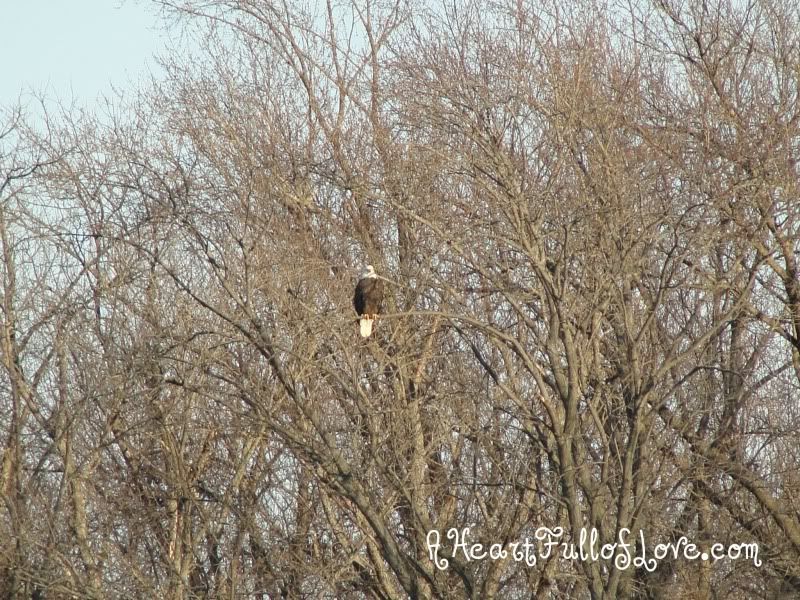 If you decide to visit the Little House Wayside, be sure to enjoy the scenery on County Rd. CC.  It is a really pretty area, even in the winter.  The highlight of our drive was seeing bald eagles circling around one of the hilltops.  We had previously only seen bald eagles at our local zoo.  So it was quite a treat to see them in the wild. The above picture was taken from across the Chippewa River where we stopped to see some ice fishing. (Another novelty for us Ohioans!)
If you are looking for free family fun the next time you are in western Wisconsin, be sure to check out the Laura Ingalls Wilder birthplace.  Between the 4 letterboxes we found, the gorgeous scenery, and seeing the area where Laura was born, it was a fun way to spend an afternoon.