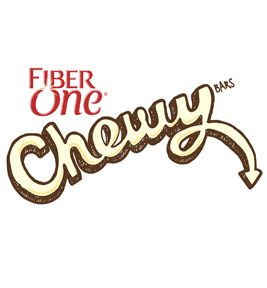 During the summer, you can frequently find our family hiking in one of Ohio's many beautiful state parks. I am always on the lookout for healthy snacks to bring along on our adventures. I frequently rely on granola bars, but I don't always have time to make my own. So I was excited to get to try new Fiber One Chewy Bars. They were just the thing to take along for a snack on a recent hike.
Fiber One® Chewy bars are a nutritious snack that the whole family can enjoy! They are available in Chocolate and Strawberry PB&J varieties. Our whole family truly enjoyed them, especially the PB&J variety. With Peanut Butter drizzled on top and coating the bottom, these bars reminded me of my childhood favorite. I practically lived on peanut butter and jelly as a child!  The Chocolate variety is equally yummy and is perfect for those times you need a chocolate fix but don't want to completely blow your diet.
While Fiber One Chewy Bars are a sweet treat, you don't have to feel guilty indulging in them. Fiber One Chewy bars contain 20% of the Daily Value of fiber and 10% of the Daily Value of calcium. In addition, they only have around 110 calories per serving.
I was delighted to discover that Fiber One Chewy Bars contain no high fructose corn syrup (glad to see manufacturer's are finally realizing we don't want this in our food!) With just 8 grams of sugar total, these bars won't send your kids into a sugar coma after they eat them. We discovered these also make a great snack for our 2 youngest kids to take to school for morning recess since they aren't overly sugary.
And now for a fun giveaway..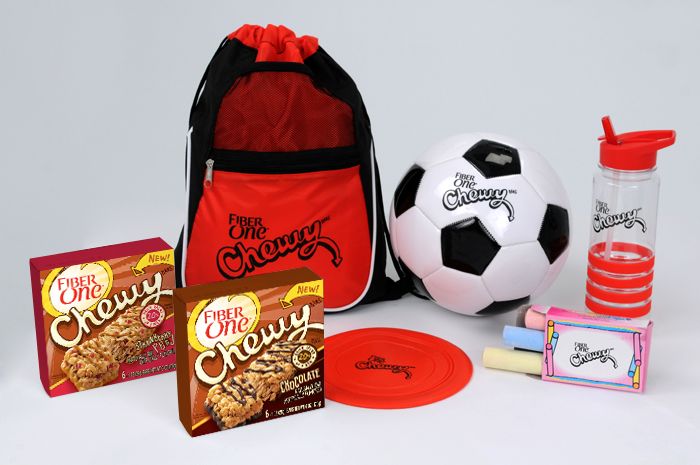 Now that the kids are out of school (or almost out of school), they will be spending more time outdoors playing.  The nice people at General Mills would like to provide one lucky A Heart Full of Love reader with a Fiber One Outdoor Fun Prize Pack.  This great prize will contain
(1) Box of Fiber One Chewy Chocolate Bars
(1) Box of the Fiber One Chewy Strawberry PB&J Bars
Drawstring Sack Pack
Water Bottle
Flexi Flyer
Soccer Ball
Sidewalk Chalk
That will definitely help your kids from getting bored this summer! Want to enter to win it?  Entry is easy through the Rafflecopter form below.
Disclosure: The product, gift pack, information, and additional sample have all been provided by General Mills through MyBlogSpark.