My youngest daughter's last day of GRR is tomorrow and the teacher sent home a note requesting that each parent send in a treat to help make their last day special.  I thought about making cookies or brownies, but after doing a bit of searching on Pinterest, I found the idea to make these cute butterfly school treats.
Materials needed: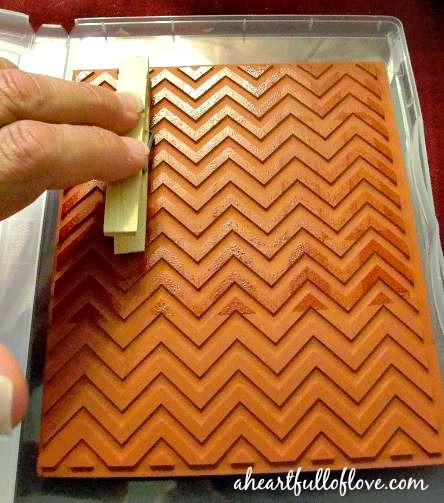 The chevron stamp I have is a background stamp.  So I found it easiest to ink it up and then press the clothespins into the stamp.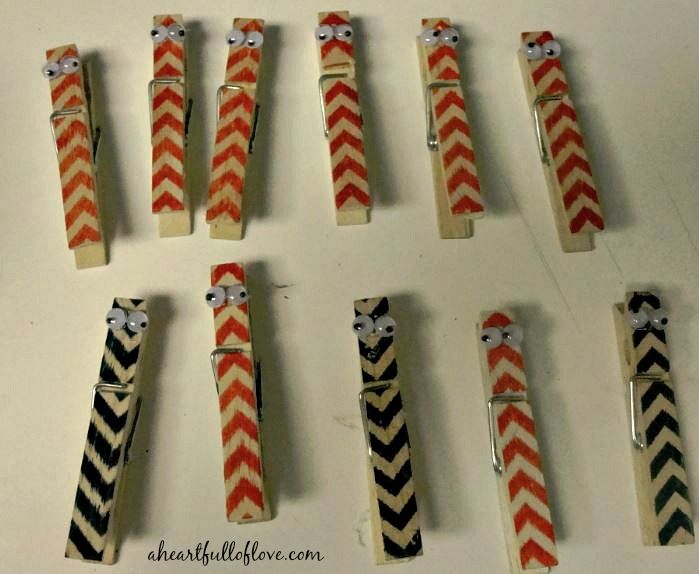 Use hot glue to affix the eyes to the top of the clothespin.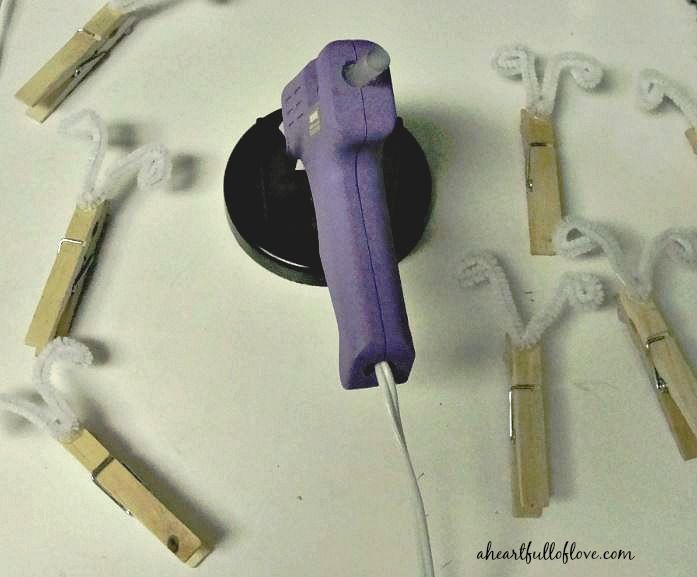 Cut the pipe cleaner into 5.5 inch lengths, using the wire cutters.  Fold each piece in half and then coil the ends to look like a butterfly's antenna.  Hot glue to the back of the clothespin at the top.
Fill the snack bags with whatever you would like – Goldfish Crackers, small candies, etc.  I decided to make some Smores Trail Mix to include in the snack bags.  I used the colored mini marshmallows to add a bit of color to the butterfly wings.
I think my little helper was trying to hide the fact that she was sneaking some of the trail mix as she stirred!
Smores Trail Mix
1 small box Honey Grahams cereal
1 bag milk chocolate chips
1 bag mini marshmallows
Mix together and fill snack bags about 3/4 full.  You need some room to be able to pin the butterfly in the middle of the snack bag. Seal the bags, getting as much air out as possible.  Separate the trail mix evenly on both sides of the bag, leaving a space down the middle for the butterfly clothespin.  Fold the zipper closure to the back and then slide on the butterfly clothespin.  And that's it!  Quick and easy school treats that the kids will love.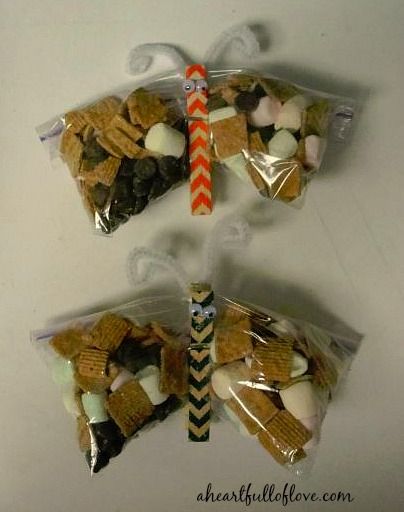 These would make cute snacks to send to daycare, scout meetings, or school.  My daughter can't wait to share them with her classmates and teachers tomorrow.  For more cute food ideas, be sure to check out my Seriously Cute Food board on Pinterest.