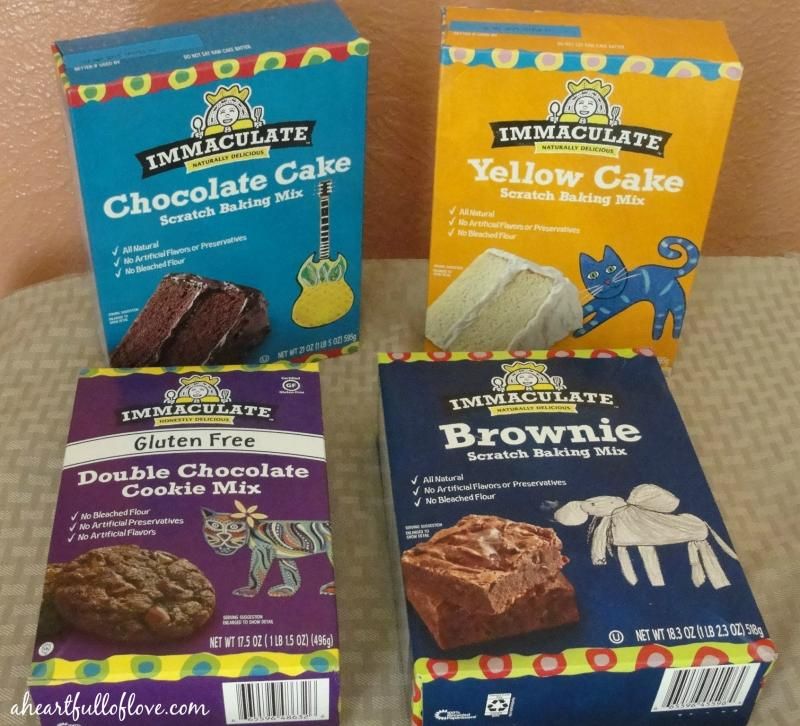 My kids went back to school this week.  I always like to do something special for them and this year was no different.  I included a little surprise treat in their lunch and then we had a special dessert after dinner while we sat around and talked about how their day went.
I usually do all my baking from scratch, because I am pretty picky about what ingredients I use.   This year I had a little bit of help from Immaculate Baking.  New Immaculate Baking mixes use only wholesome, simple ingredients like I would use if I baked from scratch.
Immaculate Baking has just come out with a new line of dry baking mixes.  They are committed to avoiding GMO's in their products, which is something I am really passionate about, as my long-time readers may know.  If you read the ingredient list, they are all items that you can easily recognize.  No fillers, no GMO's, no high fructose corn syrup, no artificial preservatives, and 0 grams trans-fat!  Immaculate Baking even offers all organic and gluten-free mixes.  I can't tell you how much I appreciate a company that is committed to offering only all natural ingredients in their mixes.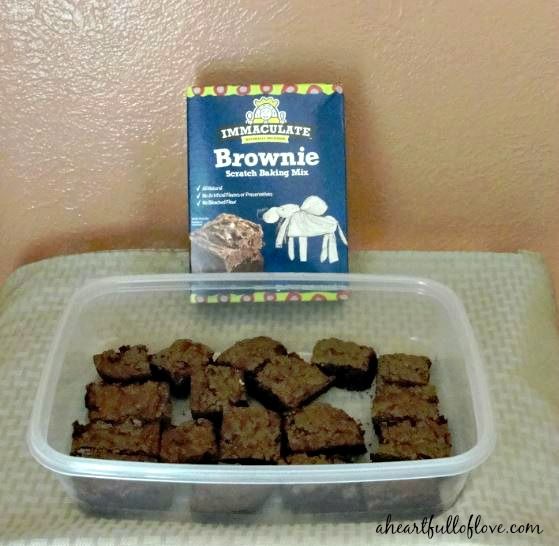 I got to try 4 different varieties of Immaculate Baking mixes.  The varieties I received were Yellow Cake, Brownies, Gluten Free Double Chocolate Chip Cookies, and Chocolate Cake.  I immediately made the batch of brownies and froze them for the kids' lunches.  Of course I had to try one.  Moist and chocolatey, – just how  I like them!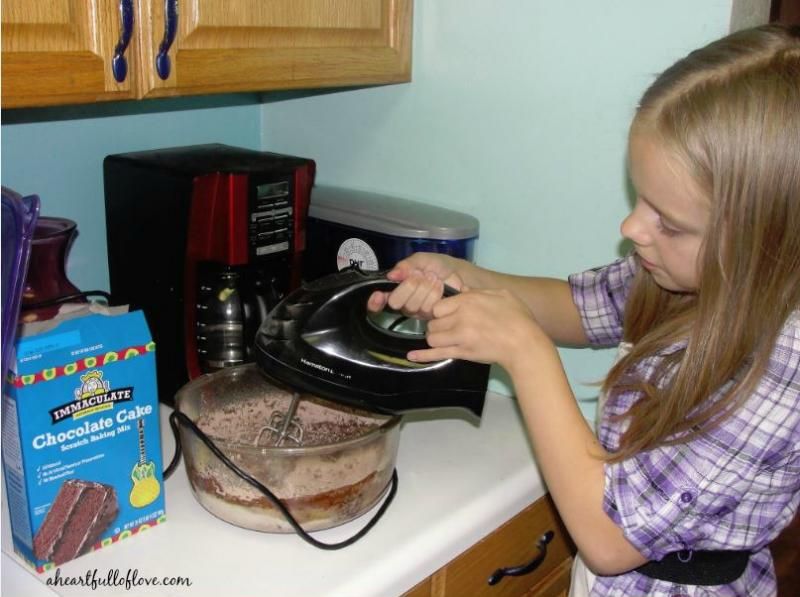 For our special back to school dessert, I made cupcakes with the Immaculate Baking Chocolate Cake Mix.  I topped them with peanut butter frosting and made special back to school cupcake toppers to finish them off.
Here is the peanut butter frosting recipe I made.
Peanut Butter Frosting Recipe
1/2 cup butter, softened
1 cup creamy peanut butter (I use natural peanut butter with no added sugar.)
2 cups powdered sugar (I use organic.)
1/4 cup milk
Mix the softened butter and peanut butter with an electric mixer. Gradually mix in the sugar.   Add the milk, one tablespoon at a time,  until all of the sugar is mixed in and the frosting is spreadable.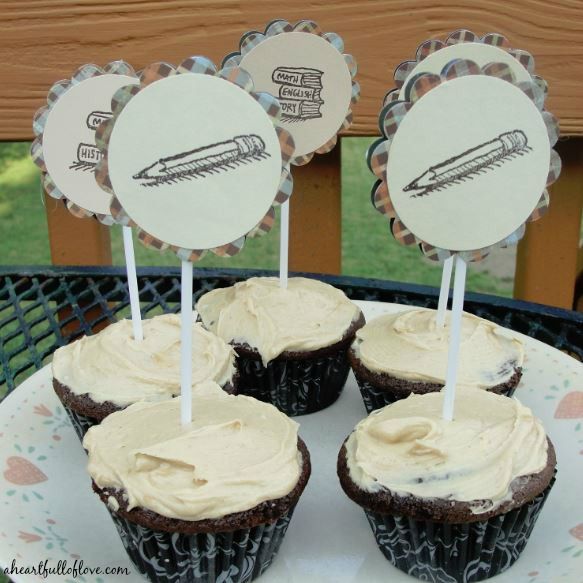 The cupcakes were a big hit.  They had a rich chocolate flavor.  They stayed moist even several days after I made them.
I was definitely impressed with the Immaculate Baking mixes I tried.  I will definitely be looking for them in the future for those times when I don't have time to bake from scratch.
Want to try new Immaculate Baking mixes for yourself?  They are now available in the grocery section at Target.  You can find them in the baking aisle.
You can learn more about this wonderful company at ImmaculateBaking.com.  Also, be sure to like Immaculate Baking on Facebook.
Disclosure: The information and samples have been provided by Immaculate Baking through Platefull Co-Op in order to facilitate this review.